<2016/08/5-things-you-should-know-about-installing-a-heating-system-in-your-home.png">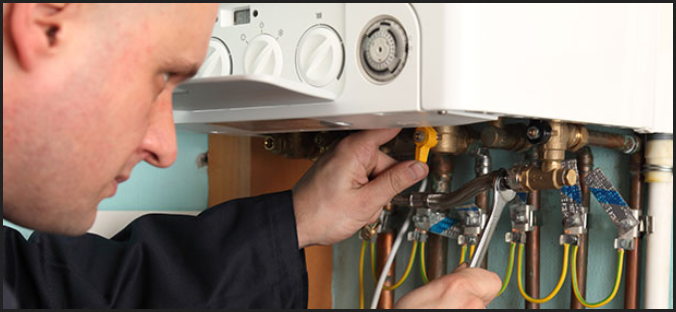 A heating system is very important to provide warmth and make you comfortable all year round in your home. This enables you to enjoy warm and cozy temperatures at your place during chilly winters. However, you need to know what heating systems are available to you, how they work and their cost variations. The following are five tips you should be aware of before installing a heating system in your home.
Types of heating systems that can be installed in your home
You may choose to install any of these common heating systems in your home. Each has its pros and cons. It is therefore important to quickly have a glance before making your decision to install a heating system in your home.
This system is by far the most common type of heating system in the home. The air is heated in a furnace and distributed through ductworks into the room. Furnaces may heat air using various fuel sources such as natural gas, propane, oil or electricity. The advantages are: the air may be filtered, humidified and dehumidified as the case may be. It is inexpensive and can attain the highest AFUE. However, it requires ductworks and takes space in the wall, moving air can distribute allergens, and this system, requires filtration and regular maintenance.
This system is known to provide the most natural and comfortable heat in a home. It can come in a number of forms, from a pot belly stove to in-floor hot water tubing. It works through the process of radiation or direct transfer of heat from a hot to a cold surface. In-floor systems use hot water heated by a boiler. The boiler may be fueled by natural gas, propane, oil or electricity and the heating stoves may use wood or coal. This system is comfortable. Boilers are energy efficient and distribute heat evenly. It is however, expensive to install, slow to heat up the cycle and difficult to access piping for maintenance. Other types of heating systems that can be installed in the homes are: Hydronic (Hot Water Baseboard); Steam Radiant; and Geothermal.
Boilers
A boiler is a vessel that transfers energy (usually gas, oil or LPG) into heat to warm up water. The amount of heat it can produce is measured in kW. Boilers can use a variety of fuels including natural gas, propane, oil or electricity. It usually incorporates a pump to feed the water through pipes to the radiators. Steam boilers are more complex than hot water boilers and have special gauge glass, pressure gauges, blow off valves and automatic feeds. Hot water boilers can be small, compact, energy efficient and low maintenance.
Choosing the Boiler
The boiler is the most important part of the heating system and your choice will impact on how the system operates and its efficiency. Your new boiler should be at least 90% efficient (i.e. convert 90% of the energy it uses into heat), your boiler could be a condensing boiler that utilizes its heat from the exhaust gas within the boiler; it could also be a regular system boiler or a 'combi'.
Boiler sizes
You should also know that boilers come in different sizes which are measured in kW. You need to specify the right size of boiler that you would need for installing your heating system. Typically, boilers range in size from 15 to 40kW for domestic applications. A boiler that is too large will not only be more expensive but will operate less efficiently than an adequately sized model. Many of the boiler suppliers offer online guides for choosing the right size. You can as well add up the required heat output from the radiators or under-floor heating system (taking into account room sizes, insulation levels and window sizes; then adding 3kW for hot water and a 10% buffer.
Cost of installing a heating system in your home
The next question you may want to ask is; how much will it really cost to install a heating system in my home?
Well, of course the price will depend on the size of your property and whether you already have central heating installed. The total cost is made up of the price of the parts needed to replace or install and the labour it will take for installation. The average cost to install an open vent heating system is £2800-£3000; while for a sealed heating system its £2900-£3200. Included in these, are the price for fitting that can vary between £500 and £1200.
Hiring a registered heating specialist
Attempting to carry out your home heating installation or repairs can easily end in disaster; mistakes can lead to expensive repair costs and some serious inconvenience. So, make sure you hire a qualified local heating professional. Here is a tip on how to hire a professional:
You should make sure you hire someone who has the heating qualifications needed to work safely and competently. Someone who is registered with Gas Safe; which is a legal requirement. Beware that not all heating installers will have these qualifications; many will have carried out apprenticeships under qualified engineers. Lastly, also take into account references and experience as well.
Newhamheating.com is a London based gas, heating and plumbing service provider with a great reputation for serving customers across London. We are licensed and registered with vast experience and many positive reviews on installation and repairs of heating systems.
Get in touch with Newham Heating today at newhamheating.com