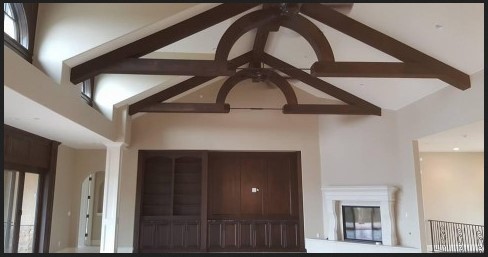 Hiring a commercial interior painting contractor with years of experience in the industry is one of the few steps to a long lasting painting project. If you recently painted your commercial building, that's a great step toward investing in your commercial building. Now that you've painted your building, you've got more work on your hands to do – maintaining the paint job.
If you ignore maintenance tips, then get ready to spend heavily on hiring an interior painting contractor to get paint job done again, which of course can put a big hole in your finances.
Here are some of the best ways to maintaining your commercial interior painting
Professional Paint Job
Do it right the first time. The quality of your paint job depends on the interior painting contractor hired. An ill-qualified painter will give you that which you asked for, shabby looking paint jobs. The first step in maintaining your paint job is to make sure it is done correctly in the first place. If you are planning a huge project as this, it is always recommended that you hire a reputable painting contractor. At the end of the project, you will be proud of the result. They will prep, prime and paint your commercial building properly using high quality paint.
Paint Type
Choosing the right paint type will help extend the lifespan of your painting. Ask your painting contractor to recommend the right type of paint for the job. Avoid flat paint aht are hrd to clean for a warehouse. Super-high gloss paint is not ideally for office spaces. It is therefore expedient that you choose their right type of paint for your building. In addition to this, you want to consider the brand. Quality of paint depends largely on the brand. So, choose wisely.
Dust Your Walls
Do not allow dust to accumulate on your walls as this could make the paint job fade or peel faster. Be sure to dust your walls regularly. This act helps extend the lifespan of your paint job. How do you dust your walls? Get a vacuum with a sof brush attachement to remove the dust from the wall, making it look as good as new.
Use a Cleaning Solution
Another way to maintain your paint job is to clean the walls periodically using a cleaning solution. Before applying the cleaning solution, test it on a small spot of your wall first to see its effect. Once you are sure that the cleaning agent is good to go and doesn't strip the paint away, then you can begin the application proper. Repeat the cleaning process a couple of times to get the desired result.
Fix Damage Without Hesitation
Do not hesitate to fix wall damages. Fixing these damaged will help you prevent the need to perform a complete wall makeover, which can be costly. Cover or remove small defects before they grow into bigger problems. More importantly, save some paint for future purpose. After the repair work, you can do a little touch up yourself.