The scale of your home improvement project will likely determine whether you need to hire contractors to carry out the work or not. You may have some basic bathroom tiling that needs to be done, but when you receive quotes from professional tilers, you instantly want to give it a go yourself to save some money. There is nothing wrong with doing that, but there are also those jobs around the house that need to be done by professionals. Here are a few of the reasons why you should hire a professional contractor to complete home improvement jobs.
<2017/01/Reasons-Why-You-Should-Hire-Contractors-for-Home-Improvements.jpg">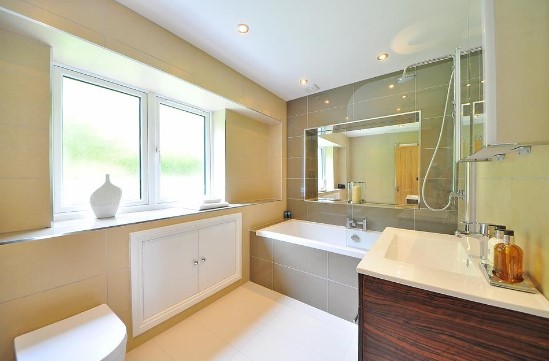 You Will Get a Professional Finish
Starting home improvement jobs around the house by yourself may be the most affordable solution, but hiring professionals to come in and complete them instead will give you the professional finish you want. You are living in the house, so you'll want it to be as perfect as possible, and it's always worth spending money on getting it done right the first time by someone that does it on a regular basis.
Jobs Will Be Completed By Trained Professionals
Not only will the finished project look like it was done professionally, but the job undertaken will be done the right way. Further down the line you may want to alter the project to suit your needs, and doing so will be easy because it was professionally completed in the first place. There's nothing worse than going back to a finished project a few months down the line and the whole job needs to be started again just to make simple alterations. Getting jobs completed professionally will save you time and money in the future.
Projects Are Completed with Clean Working Practices in Mind
All projects that are undertaken by professionals will need to be completed in conjunction with their company policies. This means that not only will the job be completed safely, but it will also be completed in the cleanest way possible so you'll not have to worry about any mess after.
You Could Save Time & Money
Contractors are expensive to hire, so it's not always an option to hire one for small to medium sized home improvement jobs, but it could end up saving you money in the long run if you did hire a contractor. Think of it this way, if you spent $2000 on materials to do a job at home by yourself instead of paying $3000 in total to a contractor, you could potentially save yourself $1000. However, if you end up wasting materials trying to complete a job and it doesn't work out, then not only will you have spent $2000, but you will also likely spend another $3000 on hiring a contractor to come in and do the job for you, so sometimes it's worth spending the extra money on a contractor knowing you are going to get it done right.
The above reasons are just some of the many reasons why it will benefit you when hiring a contractor to come in and do the work at home, and you'll also find it will offer the same benefits when hiring contractors for commercial property maintenance. Sometimes the quote a contractor presents to you is a tough pill to swallow, but it could save you a lot of time and money if you go ahead with it.