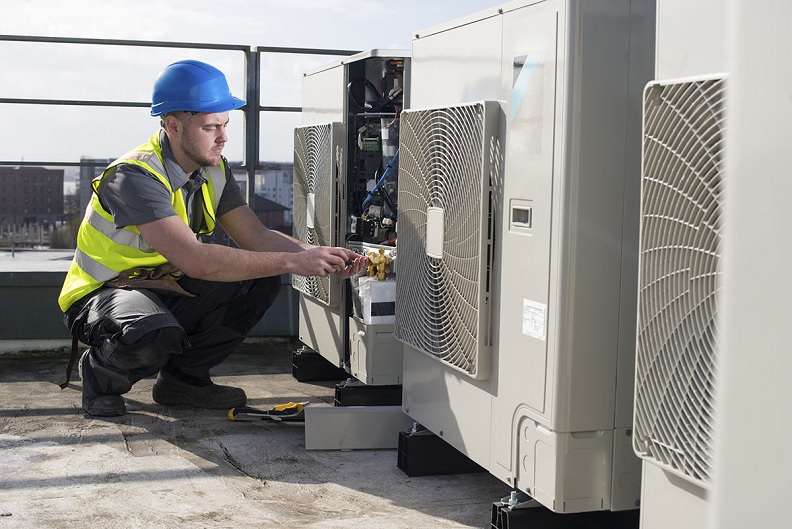 In Melbourne climate refrigerated air conditioning is the popular choice for its cooling efficiency and the way it handles the allergy causing elements. Its micro filters ensure only clean and hygienic chilled air is pumped into the house. They are also believed to be highly successful in the microclimates like the ones especially get very hot and humid during the summer. Or you can think of places near large water body with the temperature of the water body affecting the ambient air temperature or in places where natural air flow is obstructed or limited.
The things which make them popular is the operational efficiency and for their budget friendly packages. The work mechanism of the refrigerated air conditioning system is simple as it sucks the hot air out and blows in the chilled air which cooled using refrigerants. Even though the system is great, but its effective operation depends upon the quality of installation and maintenance.
With our experience in the field of refrigerated air condition system maintenance we would highly recommend you to install a refrigerated air conditioner with Snowman. They are highly popular in Melbourne for their good quality of work. There are other reasons which help them stay ahead of their competition are;
Snowman is in the business for over 35 years. This makes their knowledge base extensive enough to deal with any sort of problem. Even if you are not willing to let your old air conditioning system go, they also have that expertise to do repair of age old system since they know each of them through their existence in the business for so long.
They have extensive product knowledge through their association with the original equipment manufacturers and also with the extensive training and technical support they get from the manufacturers.
Their commitment for best quality of customer service has been the foundation of their business since the inception and the team always strives hard to deliver that.
You can contact them at the earliest and leave your summer worries on them and stay chilled.