<2016/07/Unique-block-paving-ideas-for-your-garden.jpg">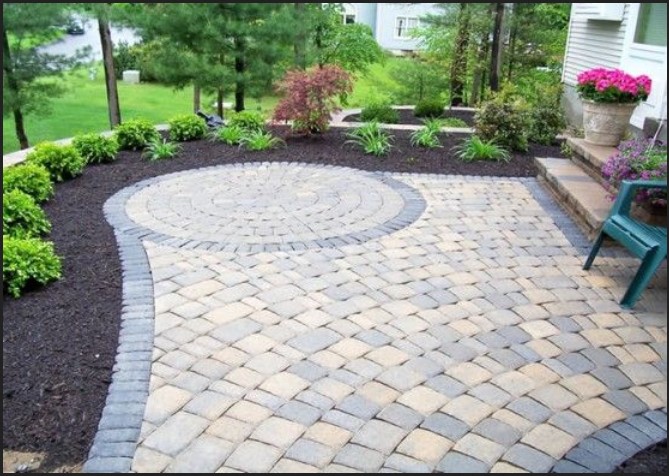 A garden adds light to your home and fosters a welcoming environment for guests. By adding a block paving, you create an inviting path for yourself, family and friends to enjoy the greenery. They also enhance the design of an otherwise normal driveway and allow you to be creative with designs.
What is a block paving?
Also known as a brick paving, this is a method of creating hard surfaces for walking, cars, and lawn furniture. Cement and sand normally make up the base layer and bricks are then placed on top (in the pattern of the homeowners choice). A benefit of block paving is easy maintenance; if one section of blocks becomes damaged (sunken bricks, for instance), it can normally be repaired without uprooting the remainder of the path.
A popular path design is the herringbone pattern. To achieve this look, bricks are laid at 45 degree angles, See Groby Landscapes block paving (Leicester company) for some of examples in their landscaping portfolio.
How can block paving enhance the aesthetic appeal of a garden?
There are a few ways that block paving can make a garden look lovelier:
It gives a garden structure.
Paved paths create walkways that allow us to appreciate gardens fully.
It converts a simple driveway into a landscaping masterpiece.
Everyone, from the minimalist to the artist, can appreciate the structure and design possibilities that stem from block paving. Line driveways with perfectly straight flower beds of lavender or rose (or another flower of your choice) for an organized brilliance of color with overwhelming fragrance. Circular pockets of flower and plant beds can be placed in random arrangements around the yard and pop up in unexpected places, like the middle of a large walkway.
What are the different block paving types available?
We have come a long way from the traditional simple layout of the block after block, and now a variety of patterns can be enjoyed.
Substrate material, color and brick shape are all to be taken into consideration, as well. The choices you make will determine the lifespan of your path, its use (should you park a car on it), and cost. These parameters will also influence the companies that you lean towards.
Two main substrates are composed of either concrete and clay. Concrete, the more economical choice, will allow you to enjoy a variety of shapes but will last around 20 years. Clay, on the other hand, is more expensive but extremely durable.
Multi-toned or white brick, straight edge or W-shape, the incorporation of a path will add life to your garden. Choose a design that speaks to your personality which will enhancing the surroundings.