You need to take a good care while decorating your home, especially when choosing colors to paint the walls. A home without colors is lifeless, and if the color like gray is put in a right way, then nothing can beat it. If you pair some exciting, stylish color like gray with brought colors like orange or blue, your are certainly making your home interior look perfect. New options, new styles, new design and different patterns of decorations are coming up. So if you have made up your mind on which theme can make your home look precious then don't forget to try gray combination on the walls.
Why Gray?
Many people often prefer to go for light colors like yellow, blue, or bright color like red to be put on the walls.

No doubt that these colors look amazing but if you want to try something out of the box then add gray color in the decorating circle.

This neutral color gives a bold tone to your home and is perfect for all sort of temperature be it warm or cool.

It definitely changes the mood and gives the person a positive vibe.
Flat pain of Gray looks amazing:
Often a time if you are wondering which style of gray can look enticing then instead of choosing high or semi-gloss, go for the flat pain. Such style of painting on the gray shade looks more like a metal on the wall. Though there are many people who avoid flat paint due to fingerprints being easily visible but it is equally true that gray has the ability to hide it all.
A combination of white looks marvelous:
If you check out some photos on online website for the gray combination bathroom, don't be surprised to see how decorative it looks. You can do the same for your bathroom by using the blend of gray color with a white shade. For bathroom, a combination of dark and light shade always looks decent. If you have a small bathroom then certainly this is the best combination to use as it makes the room looks spacious with good lighting.
Charcoal gray for kitchen:
<2016/08/Charcoal-gray-for-kitchen.png">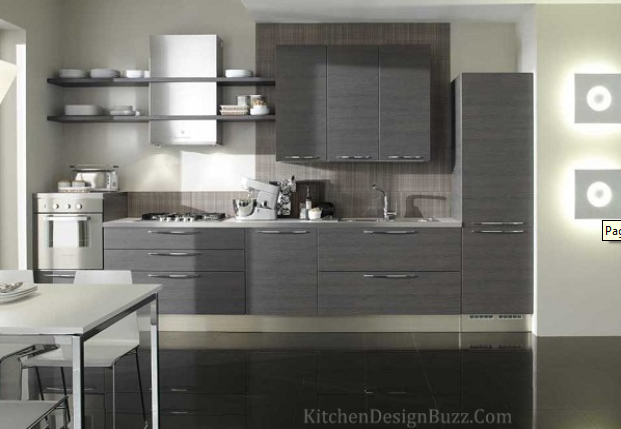 Image source: kitchendesignbuzz.com
For kitchen, you can choose charcoal-gray and make it more appealing with the clean cabinet and good molding of the furniture. This color in the kitchen defines the richness along with warm feeling. To add up further decoration, remodel your kitchen tiles with the stone tiles pattern. This combination certainly gives a decent look to your kitchen that you can never deny.
A gold combination with gray looks superb for living room:
Make your living room look gorgeous with the elegant pallet of gray and gold combination. If you have done traditional furnishing at your sitting room, then a coating of soft gray walls will definitely look amazing.
 <2016/08/A-gold-combination-with-gray-looks-superb-for-living-room.png">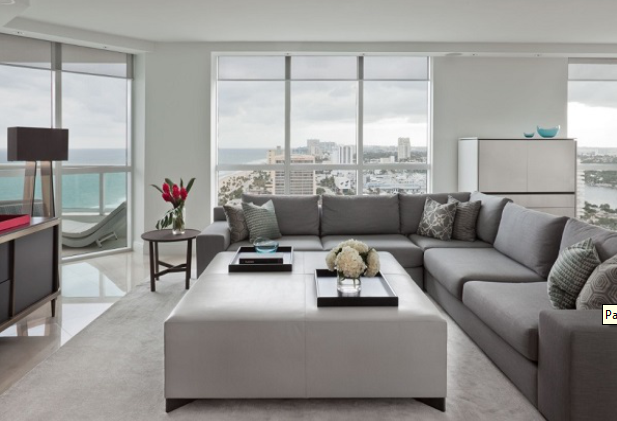 Image source: homedecorbuzz.com
Try out some serene styling for your bedroom by choosing an arm gray color that can compliment your classic furnishing and antique in turquoise shade. Explore some gray bedroom design ideas and give a unique theme to your house.