Tag Archives:
repairs
While some roof repairs are brought about as a result of damage caused by an act of nature, the majority of repairs are due to a lack of maintenance and/or poor installation procedures. With that said, here are four actionable tips you can use to prevent the need for costly roof repairs: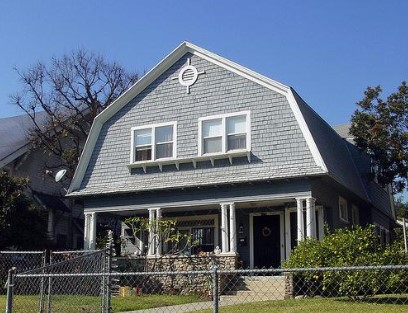 Photo by Kansas Sebastian
1. Start with a Durable Material
A roof can only be as durable as the material it's built with. Even the best roofing professionals can't build an indestructible roof out of straw, and it's a fact that different materials respond to wear and tear differently. In terms of long-lasting reliability and maintenance simplicity, not many materials can compare to the time-tested qualities of clay, concrete, and slate tiles, especially in hot or dry environments where other materials tend to break down and rust, which is why many Phoenix roofing and remodeling professionals recommend clay, adobe, and concrete for use in Arizona and similar desert climates.
2. Have the Installation Performed by Reputable Professionals
Once you've chosen a highly durable material that requires minimal or simple maintenance, the next step in preventing unwanted repair costs would be to choose an installation provider that is extremely experienced and trustworthy in the field. In a nutshell, you get what you pay for in the roofing department. If you try to cut corners and hire a random person to do the job at a fraction of the cost, you could wind up paying for that later on with repairs that will cost many times more what you paid for the initial installation.
3. Practice Routine Maintenance
Once you have a durable type of roofing installed by a competent professional, the next step in preventing unwanted repairs is to stick to a set maintenance schedule. Upholding such a regimen might sound like a hassle, but it will only take small occasional efforts like checking valleys, inspecting surfaces, fixing minor leaks immediately, installing a ridge vent (if dry rot becomes an issue), preventing ice buildup, and addressing any small repairs before they become a big problem. All of this can be done casually and/or checked every 3-6 months.
4. Schedule Inspections
Once you're knowledgeable about roof maintenance, don't take that to mean you're suddenly a roofing professional. There may be problems that are beyond the scope of your understanding, or you might just overlook them because you don't have the time or willingness to go through your roof with a fine-toothed comb. Thus, it's best to bring in a professional for a routine inspection at least once a year, or at the first sign of a problem that can't reasonably be fixed on a DIY basis.
Build a Durable Roof and You'll Have Less Repairs
Preventing roof repairs is a matter of preventing damage, which ultimately starts with the building process. If you build something to be durable, it won't need repairs as often as a structure that's built from a purely commercial or cost-effective standpoint.