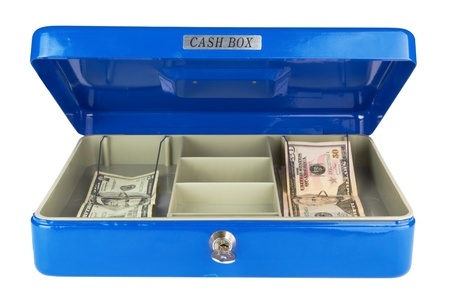 Lockable storage boxes are a great way to reduce untidiness in the home, as well as to safeguard valuable items and outdoor equipment. Additionally, such boxes come in handy for moving purposes since they allow a safer way to transport items as they stay level, balanced, and convenient. A locking storage box can be invaluable for safely storing valuable or important possessions of all kinds. It can also help keep safe delicate items from damage, increase storage space in a home with limited space, and provide a way of sorting belongings.
Types of Lockable Storage Boxes
From a small lockable storage box to a large deck box, storage boxes are available in many sizes. A small lockable storage box can be used to store jewelry, firearms, and other small valuable items. Large storage trunks, on the other hand, are designed to store larger possessions in a garage, deck, outhouse, or attic. A waterproof metal or plastic lockable storage box can also be used outside, such as in a playground, garden, or backyard.
Stackable storage boxes are designed with specially shaped undersides and correspondingly shaped tops or lids to make it easier to pile them. They are particularly ideal for homes with limited storage space. Keepsake boxes are usually small lockable storage boxes designed for the safe storage of keepsakes and jewelry. They may use a lock and key system to close securely.
Lockable wooden chests, on the other hand, can be used to store toys, beddings, and clothes within the house. They are available in a wide range of sizes and designs, from very ornate with various finishes to simple and plain. Waterproof wooden lockable boxes may also be used for outdoor storage. Finally, hazardous material storage containers are typically very strong and secure. They are designed to keep their contents safely contained and may be made from heavy-duty plastic or metal, and are often fastened with padlocks.
Lockable Storage Box Materials
Lockable storage boxes are available in a variety of materials. Each material offers a different level of security, protection from damage, and convenience. Depending on the storage bin's intended use, choosing the right material is vital to ensure it meets its purpose. Solid wood, for example, offers some protection from damage and may protect the contents of the box against mould, rain, and damp. Wooden storage boxes are available in a variety of novelty and attractive designs.
Metal is among the strongest storage solutions. Lockable metal storage boxes are exceptionally resilient and can be fitted with strong locks to enhance security. Most metal boxes are made watertight and airtight, though some may be vulnerable to rust. Plastic storage boxes are available in a wide range of sizes, colors, and designs, with varying levels of security and strength. A lockable plastic storage box may be made airtight and watertight, and can be very resilient and strong. Lockable storage boxes may also be made from reinforced cardboard or a combination of different materials.
Lockable storage bins are available in a wide range of designs, sizes, and materials, with varying types of locks and lids used to secure the boxes. Choosing between different types and brands is essential when purchasing storage boxes in order to find the ideal one.
For more great info be sure to visit: http://www.storagehomeguide.com/ where you'll find articles and tips to help keep you and your home organized!