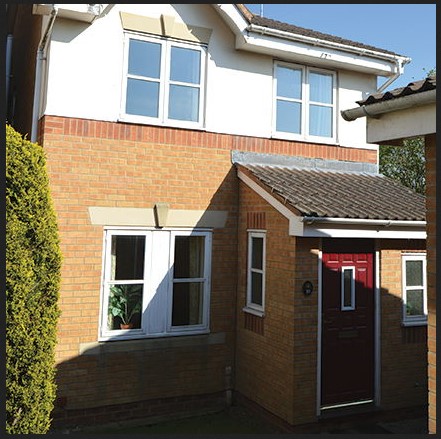 We all aspire to make our homes as healthy as possible. In the wake of the Covid-19 pandemic, it's important that we spend time ensuring we are doing all the little tips and tricks to make our home as healthy as possible. Here at We Buy Any House we have compiled our top tips to create a healthier home.
Have a Space that Doesn't Use Electronics:
As our homes become more technologically advanced, sometimes it's good to have a little time out and reconnect with the 'real world'. Having a no electronics zone can definitely make your home healthier and is a great way to re-energise and clarify your mind without relying on a digital age. The best part is, is that it doesn't even have to be an entire room, it can just be a space- a chair or a beanbag in a corner, where no laptops, tablets, mobile phones or video consoles are allowed.
Learn How to Spot Mould, Prevent It and Treat It:
Having mould in your home isn't just unattractive, it's also really bad for our health. It's critical that we learn how to spot, prevent and treat it. It's important to undertake small tasks, like ensuring there is a dehumidifier in our homes, that the bathroom extractor fan is left on after a shower and making sure to seal the bathroom grout once every year. It's also important to make sure you are washing your shower curtain and liner every few weeks to prevent mould from gathering at the bottom of it. If you spot mould in your home, then it's important to take care of it immediately. If you're not sure how to take care of it, then call a professional.
Buy Air Purifying Plants:
Sadly, statistics show that indoor air pollution is 2 to five times higher than outdoor air pollution- and is something which we should take very seriously considering we spend up to 80% of our time in our homes. A great way to relieve indoor air pollution is to make the air greener (literally) but adding indoor plants to your home. English Ivy, Aloe Vera and Peace Lilies are all great examples of good indoor plants.
Leave the Shoes at the Door:
An easy way to make your house healthier is by adding a no-shoe policy. When we've been outdoors all day, our shoes pick up all types of bacteria, chemicals and general dirt from everywhere. It's a good idea to keep a basket at your front door where all of your slippers and house shoes can be kept, so when you get home, you can immediately change.
Declutter Each Season:
Each season in the home introduces a time for change, and it's important to declutter as time goes on. This way you can see what you truly have in your home, and what you need to do in order to minimise the belongings in your home and make it as healthy as possible.
This article was written by a quick house sale company We Buy Any House. If you're wondering "how can I sell house fast?", head to the We Buy Any House website for more information relating to all property related enquiries.