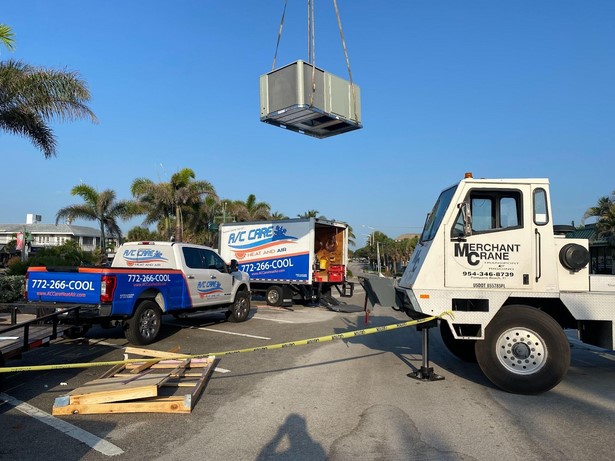 It's such an exciting journey to have your own AC in your home. Aside from the joy of purchasing one of the huge investments in your life, which is your home. Your appliances also give you the same happiness as it completes the home of your dreams.
However, it's not that easy to install your own AC in your home, and it could lead to devastating outcomes if you don't ask for professionals to do it. So, what are the vital factors when it comes to AC installations in West Palm Beach, Florida?
In this article, you will have an insight to what factors can affect a successful AC installation and what you should do before and after installation. Have a smooth and safe installation in your home.
Path To A Successful AC Installation
Is your existing air conditioning unit properly installed? It may sound like a strange question. The air conditioner is working. Therefore, it is in the right place. It might be true or false. More than simply getting the system to operate is a requirement for a successful A/C installation.
To have a good air conditioner installation, there are five aspects to consider.
Size Of Both Your Home And Air Conditioner
Today's modern air conditioners come in a variety of styles. Window air conditioners, split air conditioners, and portable air conditioners are examples of these. Instead of the size of the room or space, you wish to cool, choose the size of the air conditioner.
Unless the size of the air conditioners corresponds to the size of the room will proper installation and cooling occur.
Your air conditioning system must be appropriately sized for your home. A professional installation begins with the HVAC contractor calculating the size of the system required using the ACCA's Manual J.
To estimate the size system, you need manual J calculations, which calculates the size of your home and its layout. If the air conditioner is too big, it will run on and off often, preventing the appliance from dehumidifying the air.
If the system is too tiny, it will continue to operate indefinitely, increasing your energy expenses.
Your Ductwork's Durability
Outdated ductwork might allow up to 20% of your cool air to escape into the attic or crawlspace. For better air conditioning installation, the ducting must be addressed.
One alternative is to replace it. The alternative option is to perform any required repairs, encapsulate the system, and insulate it.
Pick a Good Contractor Who is Certified, Guaranteed, and Competent
The registered contractors' techies and experts go through at least a year of air conditioner installation and repair training. Hiring a competent air conditioning installation provider is usually wise and preferable
Your air conditioner must move a specific volume of air to keep your house cool. For some scenarios, the A/C manufacturer provides acceptable airflow rates.
The HVAC contractor will modify the airflow according to those requirements and check that everything is operating properly in a professional installation.
The manufacturer will also specify how much refrigerant is required for the system to function properly. Before switching the unit on for the first time, the HVAC contractor needs to examine the refrigerant levels.
The equipment will not cool effectively if the refrigerant levels are lower, and your energy expenses will rise.
Ensure A Successful Installation
People's big concern is for their air conditioners to provide cold temperatures in the scorching summer and hot temperatures in the freezing winter. But we disregard the actions that may cause and affect the quality of our air conditioning units.
If you suspect your air conditioning unit is not installed properly, it's time to collaborate with a reliable and trusted HVAC service provider for a perfect West Palm Beach AC installation.