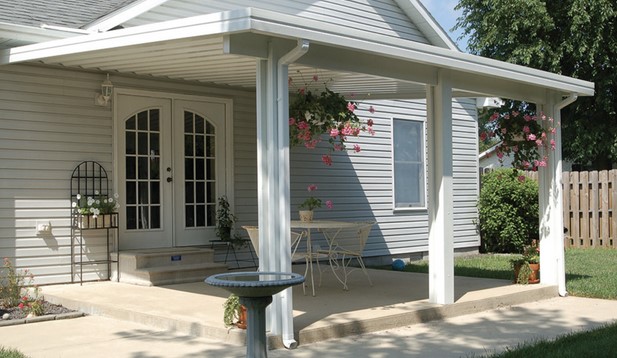 Florida is known for its unbearable heat and steamy sunshine. Even in coastal areas such as St. Petersburg Beach or Seminole, it's hot and sunny. It's clear to see why patio awnings are so beneficial. Shade for your patio will keep it cooler and protect it from the damaging sun's rays. There are two types of patio awnings: retractable and fixed. Which patio awning is best? To decide, consider a few points.
Durability 
Fixed Awnings can also be called permanent awnings or stationary awnings. Aluminum makes stationary awnings last. They can withstand the weather and wear. Fixed awnings are a great way to transform patios into outdoor living spaces that can be used even in poor weather conditions. Retractable awnings, on the other hand, are more susceptible to damage than permanent ones. To prevent damage, it is often necessary to bring the awnings in to be stored in an inclement climate.
Size
Patios of any size can be covered with custom-made fixed awnings. It doesn't matter if you have a small backyard patio or a large parking lot. You can build a fixed canopy to cover it. Retractable awnings are small due to their lightweight and portable nature. You may be able to find retractable awnings to shade a small or medium-sized outdoor space. If you have a large patio, however, your options are limited to fixed awnings.
Cost
Fixed awnings are more expensive than retractable ones, so it shouldn't surprise anyone. The longer life expectancy offsets the higher initial costs. The cost of retractable awnings can also vary. The motorized tops are more expensive than the ones that can be manually opened and closed. The quality of the material used to cover the awning can also have a significant impact on its price and longevity.
Maintenance
You'd rather enjoy your patio awning than spend time maintaining it. A retractable awning is more convenient to maintain as any accumulations tend to fall off the top when you open or close it. It can be difficult to reach the roof of a fixed canopy. Aluminum fixed awnings are very easy to maintain in the Sunshine State. It doesn't require much maintenance to keep it looking good. It will only need a quick rinse every now and again.
Patio Awnings Are Essential
Do you want to enhance your backyard with an aluminum awning? Pyramid Aluminum is your best choice. Our team has a deep understanding of patio awning design and current knowledge of Florida's building codes. We are familiar with Pinellas County, which includes St. Petersburg and Seminole. Pyramid Aluminum will ensure that every job is done to the highest quality standards. Call us today for a design consultation!
This article was written by Bob Elliot, Bob is the sales/design consultant for Pyramid Aluminum Inc. Pyramid Aluminum Inc is dedicated to providing installation designed with an eye to detail and built for the long-lasting value our clients deserve. We are fully equipped to handle any project in the Tampa Bay area. Residential or commercial, no job is too large or too small! Click here for more information!