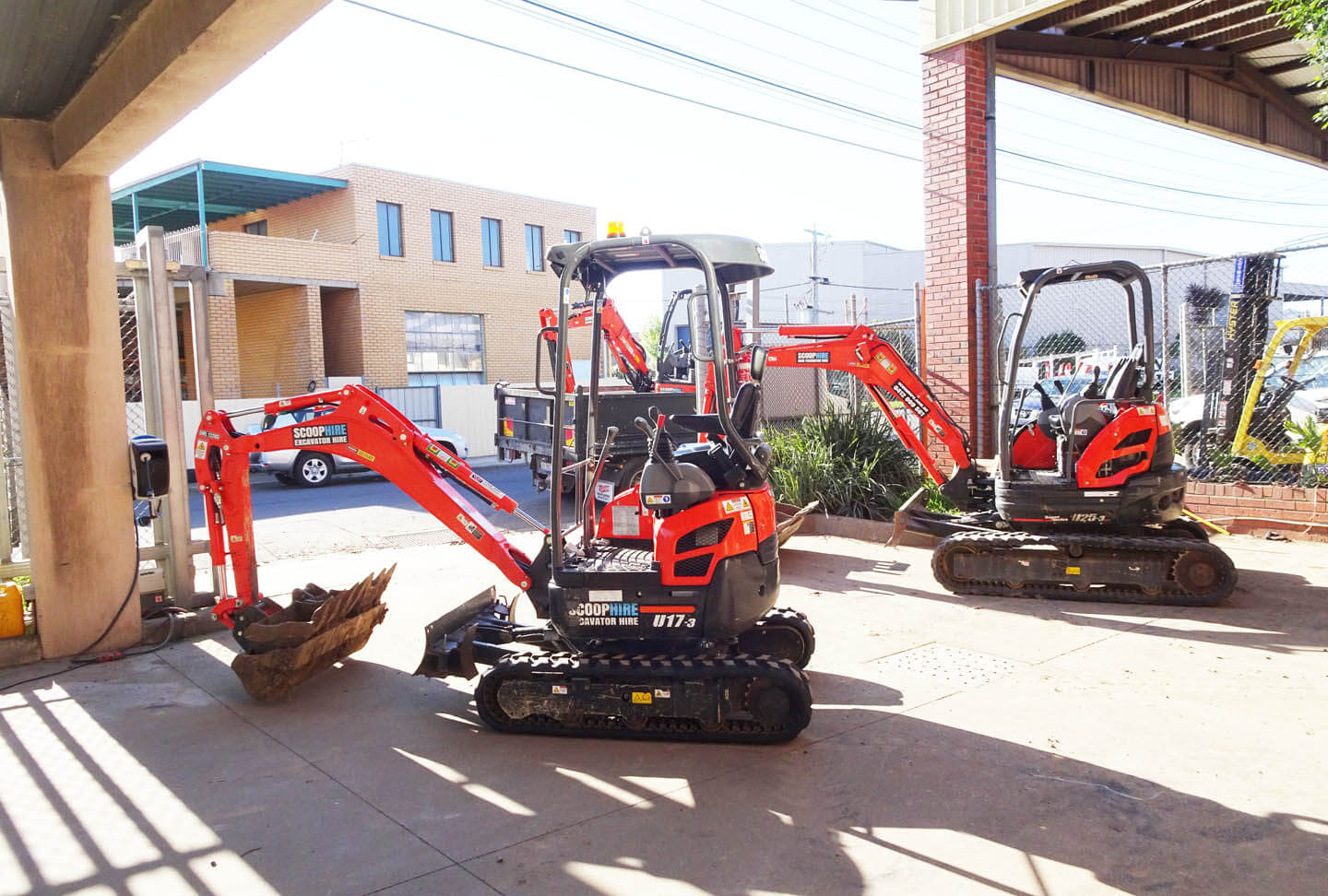 When you're into plumbing work for the residential and commercial sector you have to work for diverse nature projects. You're repeatedly involved in digging for repair or replacing water lines or installing plumbing and septic systems. Some works may include digging down to the drainage pipes for solving drainage issues or excavating new trenches. But in all of such ventures, you have to go with a tight access excavation which is a big challenge.
But with so many options and types of excavator hire machinery available in the market, narrowing down the choice for the best pick is a tricky business. However, a mini-excavator is always thought of as the perfect pick for the plumbing contractors. Here's why we recommend you to get one in your fleet.
Ability to operate in tighter spaces
That's where these mini excavators can give you the power and efficiency and ability to operate in tighter spaces flawlessly. A lot of plumbing contractors are now taking on mini excavators are efficient money-makers. These machines will make you stand out in your competitors and you can quickly achieve results with the speed and convenience of a hydraulic mini excavator.
Speed up the plumbing projects with enhanced efficiency
Although mini-excavators are compact and smaller in size the amount of work they do is comparable with that of a standard hydraulic excavator. In comparison to a backhoe, it gives you a 360-degrees swing radius and can move the dirt much more efficiently.
Better profitability with speed and efficiency
Its maneuverability allows it to get right next to a house efficiently and you can do the shovel work with ease. Hence a mini-excavator can enormously speed up the plumbing projects which in turn translate in better profitability. To save even more money, consider an excavator hire company who will deliver machinery to your job site and take care of all maintenance costs.
Easy clearing off the job site and less damage
Another great concern for homeowners is clearing off the site with minimal damage to lawns and sidewalks. But for such concerns, mini-excavators offer another operational advantage i.e. ability to be equipped with a dozer blade attachment. So, you can take benefit of its small footprint that further enables you to quickly dress up and clear off the job site without a mess. The rubber tracks of the mini-excavator won't leave any imprint on the grass of the backyard.
Satisfied Clients = More Business
Lots of clients judge the quality of plumbing work by how neat the yard looks when plumbers are through. So, when you can give your clients a clean and neat yard they'll be pretty happy with your performance. Quick and efficient plumbing work always translates into more business and enhanced profitability.
The bottom Line
The reason why we're observing a continuous upsurge in demand of mini-excavators is its multitude of benefits and applications. It can deliver precision and efficiency while performing a number of jobs like grading, lifting, demolishing, and many more. Anyhow, whenever you're upfront with a decision to pick the machine for your job, you should keep in mind the dimension of the equipment. So, for most plumbing jobs, a mini-excavator has a lot to offer.