<2017/01/Advantages-And-Disadvantages-Of-Steel-Frame-Homes.jpg">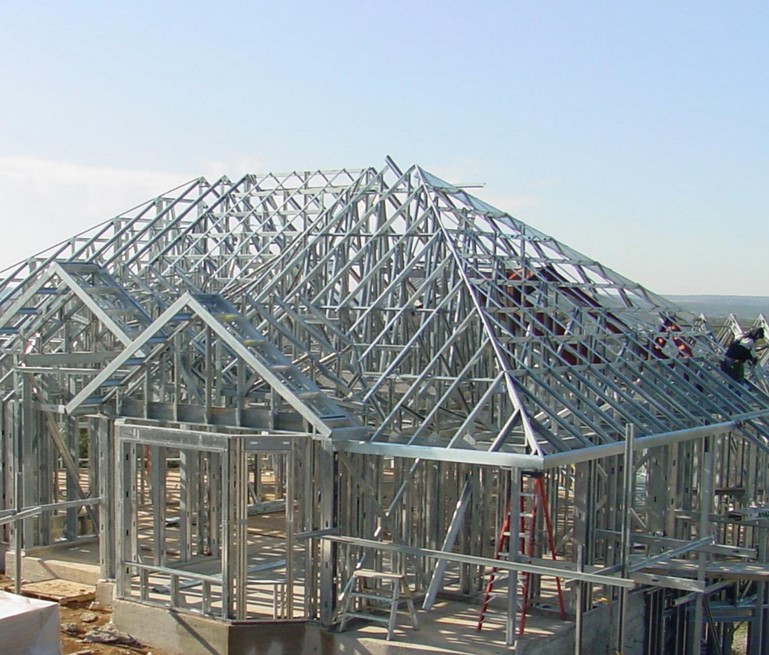 Steel is now really popular as a construction material because of the strength and durability offered. The steel frame buildings that builders like http://kysteel.com/ offer are very popular in storage and industrial situations at the moment. However, we also have an increase in the people that are taking advantage of steel structures in the residential building projects. We are thus faced with the option of building residential homes with the use of steel frames.
Just as with every single possible opportunity available in construction, steel frame homes will present some advantages and some disadvantages. It is very important that you think about both aspects when you make your final choice. You will have to always work with an experienced architect in order to properly deal with the facts that are connected with the project. Focus on those that do have experience in dealing with steel construction in homes.
Steel Frame Building Advantages
The most important of the advantages of a steel building that appear is definitely the fact that you gain access to really high durability and longevity.  Wood frames are so often exposed to warping and rotting. You would eventually have to replace under-structure of a home. The process would be really costly. When steel is utilized warping and rotting are not problems you would have to worry about. You basically end up saving a lot of money that would need to be spent on future repairs.
When looking at pests, steel can still be affected by different bugs. However, the extent of serious structural damage that would appear is so much lower than with the alternatives. You will surely want to consider steel in areas where pests are common.
The last advantage to be mentioned is that the steel framed homes will be very sturdy. It is really easy for them to withstand very severe weather. You can build them in order to withstand earthquake and hurricane if this is what you want.
Disadvantages Of Steel Frame Homes
The main disadvantage is that steel production will cost a lot as opposed to other opportunities. Many steel frame materials are now competitive in term of prices but we are still not at a really good place. We should know that actual steel frame construction will take a lot of time and screws will normally cost a lot.
We should add that insulation can quickly become a large project with the steel buildings. Extra insulation will always be necessary because steel as a material is a bad insulator. You should always think about home insulation since this is something that you will love during winter.
Conclusions
As you can see, for most homeowners out there we do have advantages that are going to easily outweigh the disadvantages. It is definitely one opportunity that should be considered in the event the budget allows it. The only real situation in which there is no way to use the steel frame is when there is simply not enough money to make the investment. You can always take this option into account when this problem does not appear.