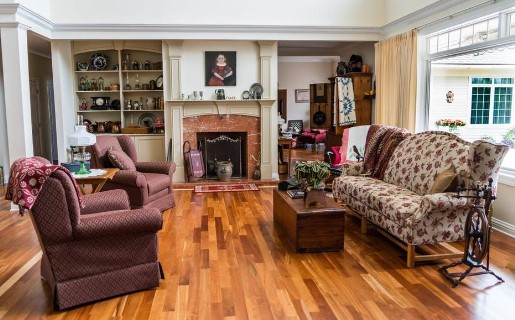 Keeping your home looking trendy can be difficult, bearing in mind the constant change of decor styles. Redecorating your home can cost you a fortune. For this reason, people tend to look for a way to have the best looking and timeless interior. This can be achieved without spending all your savings on your home decor.
Minimalist style
Most people will change the style of their interiors with the current season and times of the year. Less is actually more, with a special focus on tables and shelves. Keeping clutter-free surfaces will help to have your home looking timeless. The minimum basics will not break your yearly budget to decorate your interiors. Consider a palette that will be easy to change on a low budget.
Rugs
Rugs are a great way to decorate your interiors. They will always remain a great addition to your home. The best thing is that they reflect your personality. There are multiple styles available, and a neutral style remains timeless, allowing you to use the rug for a longer period, and reducing the annual cost of interior redecoration.
Cushions
Cushions create the opportunity to give your home some colour and a trendy touch. A throw cushion on your couch will create a welcoming and warm feel. Silk is one fabric that will remain timeless and achieves an elegant touch. Going for silk throw cushions guarantees comfort along with a great look for your home.
Texture
Besides patterns and colours, consider the texture in your fabrics. This gives your home a deep, warm and comfortable feeling. Consider stone or sand colours for the floor and rustic wood for the furniture. You need to choose your textures wisely, to make a lasting impression. There is a wide range of country interiors that will give your home that timeless touch.
Quality
High-quality decor may seem very expensive at the point of purchase. However, when you need to have a trendy looking home, consider opting for the highest quality. This keeps your home looking modern and fashionable. Quality is not phased out by time, rather it becomes more valuable, especially in terms of furniture and shelves.
Colours
It is important to shop for colours from leading retailers, to get the best blends. This is in case you need to add an item, and need to harmonise it with your theme. This will allow you to add a colour with ease.
Making your home interiors unique is easy with a timeless theme in mind. Ensure that you get the best fabrics, colours, decor pieces, and furniture. By choosing the best quality available for any interior decor piece, you can avoid flashy interior decor which goes out of fashion after a short while.
Image: pixabay