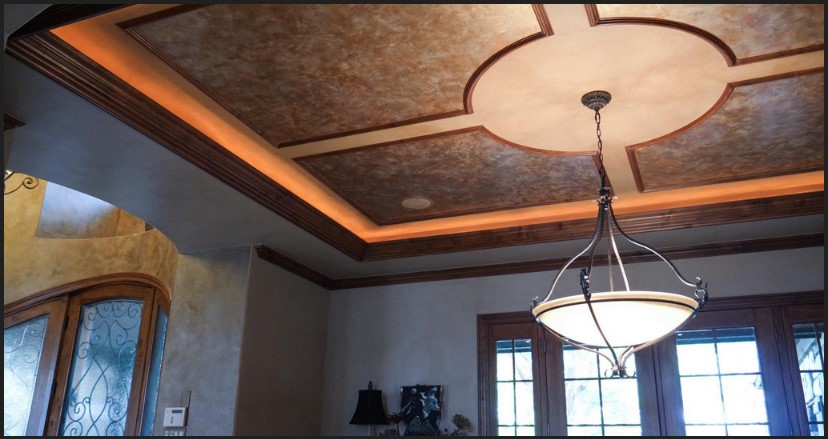 Thinking of ways the looks of your home into something extraordinary? Faux finish painters have the solution you seek. Faux finishes have been in existence for man centuries, however it only came into limelight in the early 1990s. It is mostly found in luxury homes.
Faux, literally means false, does not mean the interior will have a fake look. That's far from it. Instead faux finishes allow homeowners to express their creativity and imagination. It allows you to mix the old looks with the new one to create an impeccable living space décor.
Faux finish comes in different variations including ragging, crackles, combing, washing, soft suede, leather effect, metallic, color washing and sponging. Use any of these variations to get that unique new look you crave. The good thing is that faux finish painters can extend their magic beyond walls. You can use it to transform the looks of your furniture, make it stylishly old by giving it a distressed finish. Wood floors are also not left out. Other areas include picture frames and candlesticks.
Faux Finishes Choices
Faux finish offer endless opportunities to enhance the looks of your home. To get the best result, here are a couple of choice you'll need to make
Color: Before going for any color, understand than any color other than off-whites that you see on a color chip at the paint store will intensify significantly when painted over an entire wall. A good example is a color chip of light aqua green might come out as a screen turquoise after application. With this in mind, you want to consider going for a slightly lighter version.
Oil or latex: Some faux finish painters will recommend oil paint. The truth is that you don't necessarily need to use oil paint to get a desirable result. Here's the deal: dilute the paint, work in layers and apply small sections at a time. Here are other reasons why water based is the best choice
Easy maintenance: Clean off dirt and dust easily. No need to mix with thinners that are not just flammable but also toxic to our health

Faster drying time: while oil based takes up to 24 hours to dry, latex paint allows painters to apply a second coating within an hour of first application. You don't need to wait long hours for it to dry.

Harmless: Latex paints are less harmful to human health and produces low odor. more importantly, they are environmentally friendly and affordable. Oil paint fumes, on the other hands, can remain indoor for weeks or even months especially during the cold winter season.
Preparation: How well your wall is prepared determines the quality of the finished work. Prepare the walls in the same way as you would for a normal painting job.
Faux finishes are a great choice to enhance the looks of an interior space. If you don't have the time or expertise to perform this tasks, you can always reach out to professional faux finish painters for help.