With the New Year fast approaching, you might have decided that it's time to breathe some new life into your living room. Perhaps it's been the same style for a few years and it's just not exciting you anymore. We all know that a lick of paint can make a quick and easy improvement, but if you're seeking something a little different for your living space, then check out these ideas:
Graphics
Why not consider introducing words into your décor. Buy or make your own wooden lettering, some oversized letters to be displayed as art on walls or to add to shelving. Whether you choose the common 'love' or any other word that has special meaning to you, you can paint them, customise them and bring a truly unique, personal touch to your décor.
Interesting Entry
If your layout means your front door opens straight into your living room, why not create an entry hall effect by building a half wall. You don't need to make major structural changes to achieve this, cubby boxes work well, as do open dividers that can also be used to display ornaments.
Let there be light
Old lighting can really date a room, so consider replacing old lights and ceiling fans with something a little more contemporary. When looking for fans, why not choose something more exotic or one with clear blades? Remember to buy a reversible one, so you can keep cool in summer and warm in winter, helping you save on your energy bills.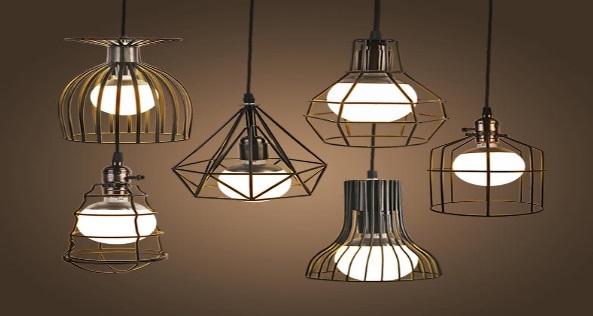 Fireplace
Contrary to popular belief, this job doesn't have to be expensive or time-consuming. Replace an outdated brick fireplace with natural stone, attractive tiles or slate. Just make sure the new material is heat resistant and suitable for proximity to open flames.
Radiators
We tend not to see the large things hanging under our windows as we become so used to their presence. However, when you look at how much radiators protrude into the room, they really are on show. If they are old, starting to rust or the paint has faded, replacing them will breathe surprising amounts of new life into a space. Available in a wide range of materials, colours and contemporary designs, take a look at column radiators from apolloradiators.co.uk/designer-radiators/roma-horizontal-steel-column-radiator
Go dark on the ceiling
For a living room that sees mostly evening activity, consider painting the ceiling in a dark shade. It doesn't have to be black, consider dark charcoal or a stormy blue for example. Combined with ample ambient lighting, this will create a cosy, intimate space for evening relaxation. Add a couple of uplighters in the corners for some dramatic effect and to prevent the space becoming too dark and oppressive.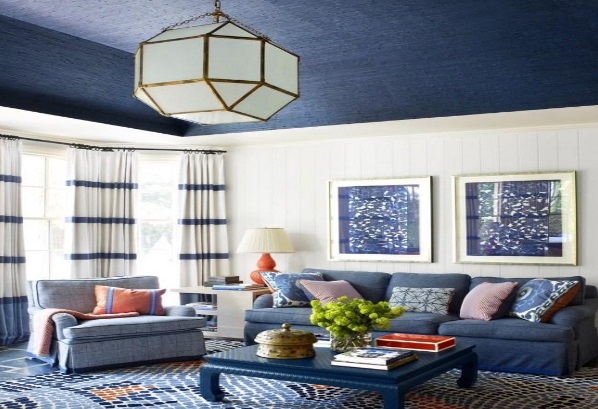 Feature Wall
Make a wall more interesting with a pre-pasted mural. You can find virtually anything, from your favourite animal or flower to maps, graffiti art or fine art classics. The results are surprisingly impressive.