<2016/04/4-Styles-of-Landscape-Lighting.jpg" rel="attachment wp-att-753">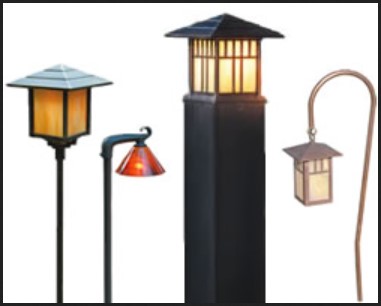 It's the time of year to begin considering how you will be decorating your landscape for the upcoming spring and summer months. Outdoor parties, 4th of July barbecues and like are all worthy of re-inventing your exteriors to make the most of the space. If you're looking into different ways of lighting up your backyard, take a look at these 4 types of landscape lighting.
In-Ground Lights
In areas of the yard where grass is short but could benefit by helpful lighting, you may appreciate a set of well lights or in-ground lights. These small, round light fixtures simply mount into the ground and provide a great amount of illumination in dim spaces of the yard. Most are safe outdoor hazards like weather or the occasional run in with a lawn mower. You can find plenty of options that are battery powered or work off a transformer.
Bollards
Often found in commercial locations like restaurants or outside of hotels, bollard lights can find their home in your backyard too. These stylish column lights provide helpful guiding light for pathways, walkways or other dark areas. You'll also like the energy efficient LED options from designers like SLV Lighting. The LED light source is bright for the space and will create cost savings over time.
Deck Lighting
Because you will likely be entertaining friends during the warmer seasons, you can create a welcoming environment with appropriate deck and step lights on your patio. Like in-ground lights, deck lights are small and helpful for establishing clear walkways. Whether used for the patio or a covered gazebo, you'll like the additional light these fixtures are able to provide. And again, look to any using an LED light source to help make your backyard as efficient as possible.
Finally, for the front yard or the backyard, guide guests around your landscape with well-chosen path lights. Smaller than a post light but taller than other forms of landscape lighting, a set of path lights is the optimal way to provide guiding light on walkways and driveways. Shopping online, you'll find a variety of path light fixtures to fit just about any style – modern, restoration, craftsman, art deco and more.
In addition to great looking landscape lighting to dress up your yard, you may also want to take a look at mounting a wall light next to the porch or patio door. Look to these 8 tips to using outdoor sconces for great advice you can use in just about any outdoor space.