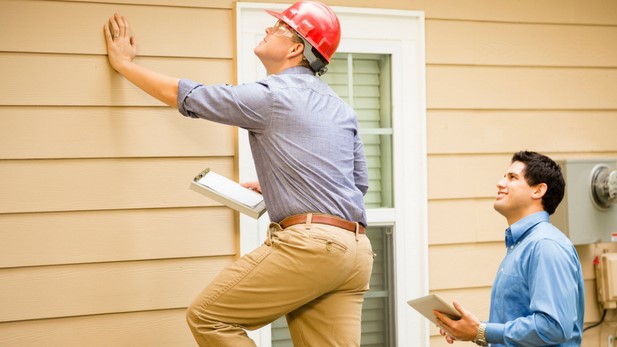 We can all agree that buying a household is a highly overwhelming endeavor. If you have in mind that you need to determine a budget, find a loan provider, get pre-approval, check various houses based on your needs and preferences, and many more.
That is the main reason why you should find a professional to help you out with the process. However, it is important to determine the course of action when it comes to home inspections because a proper realtor is not simple to find.
If you ask yourself: "how to find a reputable home inspection company," we recommend you to stay with us to learn more about it.
Beforehand, we wish to talk about the code of ethics and the steps you should take to prevent conflict of interest.
Code of Ethics for Home Inspectors
Similarly, like other household professionals, you should know before finding home inspectors that they come with a particular code of ethics based on the NACHI (the National Association of Certified Home Inspectors), including standards of conduct and membership guidelines.
Therefore, they cannot offer or accept any profits on their benefits, rebates, or undisclosed commissions from you, real estate agents, or other parties with interests when it comes to selling a particular property.
It would be best if you remembered that professionals could provide a buyer a form of objective evaluation of the property. Therefore, they should not have the individual interest in a specific outcome after the evaluation, especially since biased reports can lead to severe consequences.
Keep in mind that if a particular professional is a member of ASHI or NACHI, it means that he/she comes with both license and professionalism levels that a specific organization regulates along the way.
That is why you should avoid household inspectors that are not members of a particular organization because you are entering the point that may affect your financial situation.
At the same time, they should be members of the Independent Home Inspectors of North America or INHA. They have to pledge that they will not be biased while evaluating a particular household.
Besides, they should not operate with other real estate agents without proper licensing and other memberships in relevant organizations.
If a company has brochures in the realtor's office, it means that they are more likely to provide positive reports to help out with the process of buying or selling, which is a conflict of interest.
You should know that state regulations are here to protect you as a customer, which is why they will provide you both credibility and consistency while ensuring professionalism and competence.
That way, they will have to maintain a particular code of ethics we have talking about here to hold a license.
A home evaluator should have the highest skill level and integrity to prevent potential breaches that may affect buyers. Therefore, if a realtor recommends you someone, it means that this particular profession's integrity is lowering, and you should avoid doing that.
Instead, we recommend you find someone by yourself and make sure that they do not operate with agents, because if that happens, you may get a biased opinion.
Real Estate Agents Have Code of Ethics
Keep in mind that the same way as inspectors, real estate agents have a particular code of ethics that they should follow.
Another important consideration is that the National Association of Exclusive Buyer Agents and National Association of Realtors are professional organizations that are realtor-centered.
When it comes to the realtor code of ethics, every single licensed professional must conduct both selling and buying professionally by using the client's best interests.
Therefore, a professional and licensed agent will recommend you to find the best professional because that is the easiest way to make sure that your building is safe, sound, and without potential issues that may take money out of your pockets in the future.
An agent needs to avoid recommending a particular endeavor or inspector because that is a conflict of interest. If you notice your agent telling you that they conduct plenty of business with a specific expert, it means that you should avoid them altogether.
Keep in mind that if you choose someone based on the agent's recommendation, you may end up getting someone who will affect the situation and provide you a biased report, which may affect your budget in the future.
When it comes to getting certain negative information, you should know that it is much better to get it than to find someone who will neglect this particular problem. Having an accurate report means that you may not like a household's current situation, which may affect your sale?
Finding a professional agent means that they will follow your guts, decisions, and reports and avoid creating a situation where you will get inaccurate results.
In case a realtor decides to tell you that a particular inspector may affect your deal, we recommend you ask for specific details before you make up your mind.
In some situations, unscrupulous agents may engage in incentives such as referral bonuses, kickbacks, and many more so that they can seal a deal.
If you notice it, you should know that the process is both illegal and unethical. It means that in some states, real estate agents do not have legal abilities to recommend to you any inspector regarding a potential home they wish to buy or sell for you.
Another essential consideration you should remember is that some real estate agents will create business deals with home inspectors to get positive results for each evaluation. Remember that in this particular equation, you will be the one who will lose as a result.
Therefore, if you notice anything of any sort, you should avoid them and find someone who has a proper and professional perspective.
On the other hand, home inspectors that collaborate with realtors can say that your future home is perfect even though it comes with a wide array of liabilities.
That will not just affect your future expenses, but it may lead to safety issues, which is a consideration that is much more important to remember.
You should check here to learn more about home inspectors in general.
Who Should Choose a Home Inspector?
Another important fact you should understand is that a buyer should be the one in charge of finding both a real estate agent and home inspector, while they should be a completely separate one from another.
In case your agent is urging you to find a specific inspector, we recommend you to find someone else to find you a home for your particular requirements.
At the same time, you should meet with an inspector by yourself without an agent in your presence and ensure that you are comfortable with him/her before you make up your mind.
Since your household will build your financial future, you should know that nagging feeling means that you should avoid both sides. In case an inspector provides you a clear report even though you have noticed particular problems, it will affect your situation.
Therefore, we recommend you ask your neighbors, friends, coworkers, and family members to provide you the best options for inspectors so that you can prevent potential issues.
At the same time, you should conduct comprehensive research that will help you determine whether a particular inspector has proper licensing and reviews on BBB, among other places.