<2016/11/Choose-a-Modern-Furniture-Design-for-Your-Bedroom.jpg">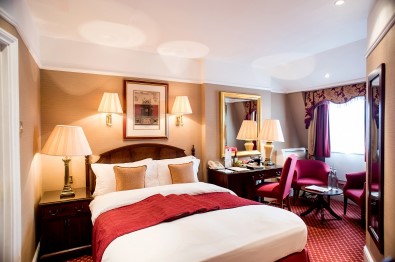 You can do whatever you want with your bedroom. It is your personal space. It has to reflect who you are and what you really want. Take note that your personal comfort must be the priority. Therefore, your decision must prevail in the end. There are different bedroom designs to choose from, and one of the perfect options is a modern bedroom design. Though classic styles still look amazing, it would be great if there's a contemporary touch to it.
Start with modern furniture
The best way to modernise the look of your bedroom is to go for modern furniture. You can choose a memory foam mattress. It is not necessarily new, but it has become really popular lately. It is a perfect choice for those who have back issues and other problems when sleeping. This mattress provides support to the back and makes you feel comfortable while sleeping. Research has been done to improve this mattress and the modern designs available are perfect for you.
You may also choose a sofa bed. This is a sofa during the day that can be turned into a bed at night. It has an ergonomic design that lets you make the most of your money. It is also perfect for bedrooms with limited space. Adjustable mattresses are also now a thing. This is where you can easily change the length or width of the mattress depending on the number of people sleeping on it or the size of your bedroom.
A splash of colour
Another way to modernise your bedroom is to choose bright and lively colours. They are perfect if you wish to make the room look brighter and make you feel at home. They can also make you feel more relaxed. Of course, you can choose them if they make you stay true to your personality. There are different bedroom accessories from curtains and pillowcases to sheets that can make you achieve this kind of look that you will really enjoy.
Minimalistic appeal
This is perhaps one of the best attributes of a modern bedroom. There are not a lot of items inside, but it still looks amazing. As the adage goes, less is more. Perhaps, you might want to consider this style for your bedroom. Even if there are only a few items inside, it will still look great.
With the help of modern bedroom furniture, you can transform the overall look of your bedroom and make it more comfortable. It will be a visual delight and will also make you feel more at home. These are just some of the ideas that you can follow. You can still choose the perfect bedroom design that you want as long as it makes you feel satisfied.
Image via freedigitalphotos.net (stockimages)