Refinement and elegance are easy targets to be achieved by opting for current kitchen design models, sober in appearance but that facilitate conviviality thanks to the open composition on the living room and the presence of islands and peninsulas equipped with snack counters.
<2017/05/Why-choose-a-design-kitchen.jpg">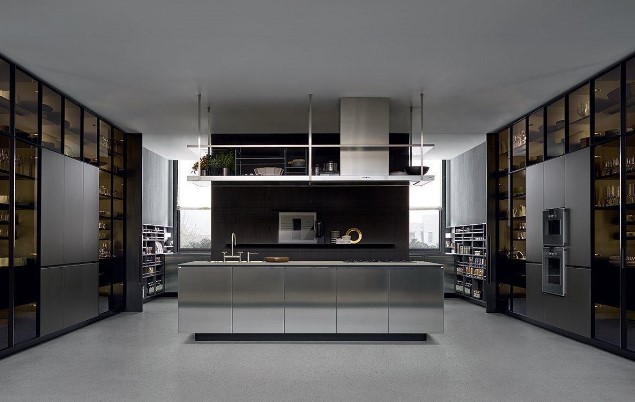 The kitchen is the room more lived of the house . More and more cheerful, the open kitchen takes on greater importance within the environment, inserted into multifunctional open spaces where the living area also focuses on the cooking and dining area. Contrary to what happens in some models of classical kitchens, both from an aesthetic point of view, to a practical and functional one, with a base full of small appliances and utensils, the current minimal compositions emphasize to a contemporary need of order, with greater ease of use and hygiene. The linearity of the shapes enhanced by finishes and coatings, both in the surfaces that evoke the essences, and in those that imitate marbles and stones; even floors and walls (in solid or colored, plastered or ceramic coated) come into play with the aim of creating a slight contrast but with a measured color balance.
The main element that is often the protagonist of the new kitchen design is the peninsula. The peninsula (or island) allows you to delineate the kitchen and it is the ideal solution in open-space cooking because it creates an ideal separation between the area where meals are prepared and the living room. You can opt for a "L" or "C" composition, which creates a kind of "gulf" where you can enclose the dining area with the table and the chairs. The peninsula can be large or small, with a simple workbench or equipped and provided with containers to optimize the space available. It can accommodate the sink and hob or even a comfortable counter to eat breakfast or fast meals. The shape is linear and square or rounded to harmonize with the other elements.
Varenna, a renowned brand in the production and sale of kitchens, offers you a wide range of modern and contemporary design kitchens: for example, ARTEX represents the apotheosis of modernity with its materials, its colours and its very spacious central island.
Kitchen design means order, cleanliness and beauty, all qualities that we can combine with comfort, as this style of kitchens is designed to have everything handy.