<2016/09/The-best-places-to-use-3M-Window-Security-Film.jpg">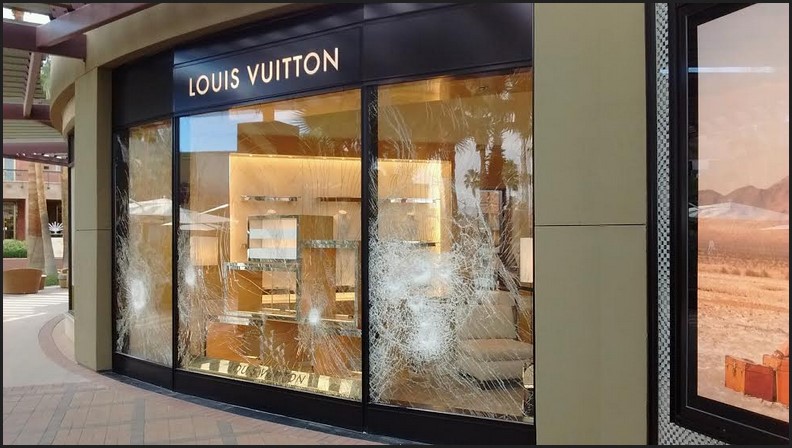 Created from a blend of high quality polyester and special adhesives, security window film, can be applied to any type of window to make it unbreakable and shatter-proof. It is used in a large number of building types and environments due to its many advantages. Here are some of the places where window security film really makes a difference.
Retail and High Street Stores
Retail stores located on the high street are at the most risk due to their location and can be prone to robberies and break-ins. Glass shop fronts, while important from a marketing perspective, are normally the first victims when riots and looting break out. Retail shop owners have to settle for burly looking steel bars or shutters that take away from the cosmetic value of their shop front. Applying a window security film to a glass shop front makes it almost impossible to break through, offering extra protection from break-ins. Rioters would tend to go for easily breakable shop fronts rather than window security that offers resistance.
Commercial and Office Buildings
Glass windows on high-rise buildings are in constant threat from weather conditions and seismic activity. Storms and earthquakes can cause great damage to commercial buildings. Flying glass shards are a great threat to those present in these buildings and 3M security window film can protect these windows from shattering and causing injury. A number of places actually require commercial buildings to adhere to building security protocols that include the installation of safe windows. Window security film can help you comply with building standards in addition to providing extra security and safety to the residents and visitors of your building.
Food Processing Facilities
It is imperative for food processing facilities to be wary of the fact that broken off glass from windows near food preparation areas can enter the environment and have dangerous health and legal ramifications. This is why a large number of food and beverage manufacturers use window security film in their food preparation areas. It helps them stay within safety guidelines while providing a safer product for their customers.
Hotels and Public Buildings
In addition to all the natural threats of a high-rise building, hotels are also often victims of vandalism from unruly guests. Government and public buildings also face a great threat from vandalism and are normally the first target for protesters. Applying something like the 3M window film will ensure that the building is safe from vandalism and attacks of aggression from both inside and outside the building. This is a major requirement in respect to public safety.
At Home
Using security window film at home means you are protected from attempted break-ins in addition to being able to benefit from lower energy bills thanks to the film's ability to keep out harmful UV rays and extra heat from the outside. The higher quality films also have a brilliant optic quality meaning they aren't even visible to the naked eye. Additional options like solar activated tinting make security window film even more useful at home.