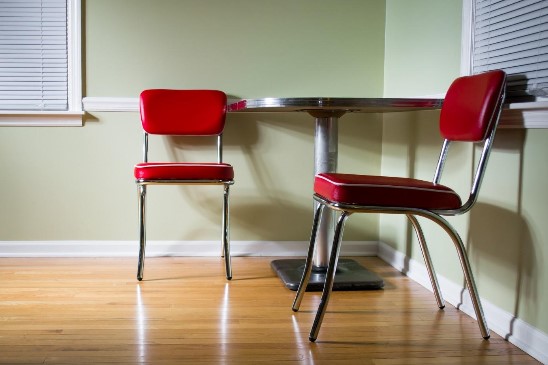 Floors are a focal point in any home. They need to be durable, functional and easy to maintain. Many would agree that cleaning floors can be time-consuming and tedious. Choosing the right kind of flooring will make a big difference in your home. If you live a fast-paced life, have kids, or hate cleaning, then you must choose the right type of floor that fits your lifestyle.
There are many types of floors to choose from. Each material has advantages and disadvantages that you can compare to determine which one fits your home. Here is a list of five common home flooring materials and their pros and cons:
Hardwood. This is regarded as one of the best aesthetically. Hardwood floors are easy to maintain and look expensive. Homes with hardwood floors are also very desirable to potential buyers. The cost of hardwood is its biggest downside. It requires occasional refinishing and can easily be ruined by water damage.
Tile. Ceramic tiles are durable and resistant to scratching. They are also easy to clean and maintain. There is no need for polishing and specialized cleaning supplies. Tiles come in a variety of sizes and designs which go well with different design aesthetics. Tile is best used in kitchens and bathrooms because it is water and stain resistant.
Laminate. This type of flooring is often used as an alternative to hardwood. If you don't know the difference, you can easily mistake laminate for wood. It is cheaper and easy to maintain as well. It does not easily scratch. One downside to laminate is that it can also be damaged by standing water.
Carpet. The cost of carpet installation varies depending on quality. Unfortunately, carpet is hard to clean and prone to stains. It is also not advisable for people with allergies. The best location for carpet flooring is the bedroom since carpet makes bedrooms look cosier.
Vinyl. Vinyl is one of the cheapest floorings available. It is also cheaper to install. These days, you can find vinyl wood flooring that is made with materials that make it look like real wood. There are also vinyl floors that are more durable and less prone to tearing and denting. Vinyl wood flooring is best used in kitchens because it can withstand water.
You can opt for different types of floors for different areas of the home. For areas where there is heavy foot traffic, you can opt for flooring that is more durable and resistant to scratching. If you have kids, for example, you might want to consider flooring that is easier to clean and maintain. Pets should also be another consideration since pets can scratch and shed fur. Finding the best type of flooring for your home can save you money on maintenance and repairs in the long run.
Image: Pixabay.com