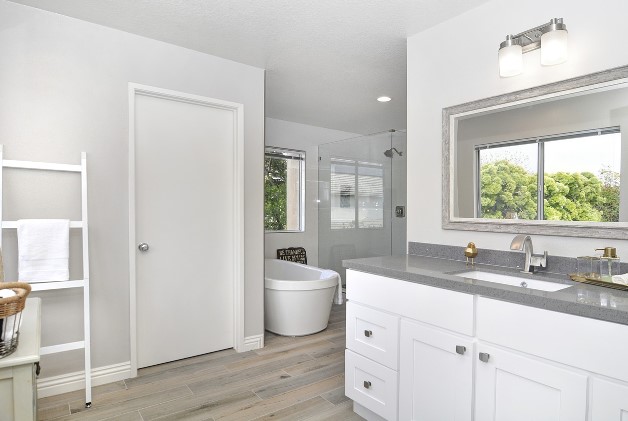 Who wants a smelly bathroom, right? However, it's a fact of life that at some point, our bathroom will become stinky even with regular cleaning. The reason is obvious, the bathroom is where we do our dirty business.
The very purpose of the toilet and bathroom area exposes it to odor-causing dirt.
While the best way to keep your bathroom clean is to wash it regularly, some not-so-obvious tasks will definitely improve the smell inside.
In this post, we're going to guide you to do some simple tasks that can improve the smell in your small private space. These things are in addition to regular bathroom cleaning and should be done as extra steps to keep your bathroom smelling good. Let's head on to these simple tips so you can start applying them at your home.
Inspect for hidden dirt
Bathroom cleaning is not everyone's favorite chore, that's why we usually rush into finishing the task carelessly. This is understandable but this is also the reason why there is hidden dirt that you might overlook while cleaning. There might be areas inside your bathroom where dirt and bacteria have been hiding for a long time and they're causing a severe foul smell inside.
Some examples are mold and dirt stuck inside the tile and grout. When you have dark- or grey-colored tile and grout, mold and dirt can stay there unnoticed. These impurities may also hide under the toilet bowl, at the back of the toilet bowl, or under the floating shelves in your bathroom.
Make sure you check these hidden areas to hunt for mold and dirt.
Add proper ventilation
Another cause of the foul smell is moisture locked inside the bathroom. This moisture is caused by a high amount of vapor hanging around your bathroom. They carry warm steam inside that causes a bad odor in your small room.
It's impossible to prevent moisture from developing inside the bathroom because every time you breathe, take a shower, or wash clothes inside the bathroom, warm air circulates and turns into moisture sooner or later.
Our advice is not to minimize your bathroom use but to improve ventilation inside. You can do that by simply opening up your wall for a window where air can circulate. If it's not possible to install a window on your bathroom wall, install an efficient and powerful extractor fan instead.
Extractor fans remove warm air from the bathroom and replace it with fresh air from outside. This way, moisture will not build up and get stuck inside your bathroom but the fresh air will circulate whenever the fan is open.
Take a warm bath most of the time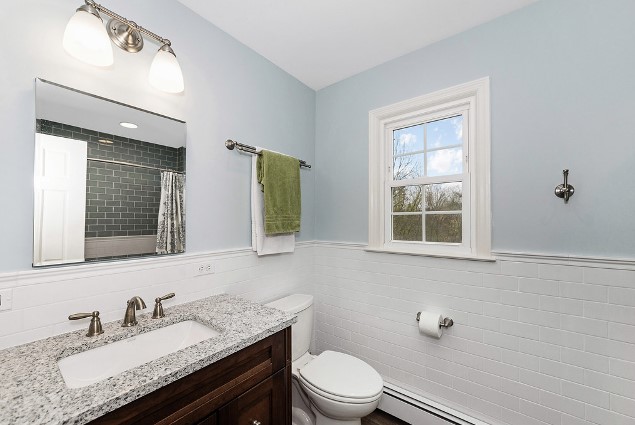 Do you have a bathroom water heater? If you do, better have a warm bath more often to keep the surfaces of your bathroom warm. If you don't have a water heater yet or yours is not functioning well, it will be better to get water heater installation & repair help so you can start taking a warm shower more often.
When your bathroom surfaces like mirrors and tiles are warm, there will be lesser condensation inside the room. Lesser condensation also leads to lesser moisture build-up in the bathroom.
As we discussed above, moisture is not good for your bathroom. If you keep moisture at a low level by doing a warm bath more often, your bathroom air quality will improve and prevent bad odor from being stuck.
Choose a better paint
Lastly, be meticulous when it comes to the quality of paint that you will use on your bathroom walls and surfaces. Try using anti-condensation paint that will help you prevent moisture.
Hopefully, these simple tips will help you avoid the nasty smell in your bathroom.