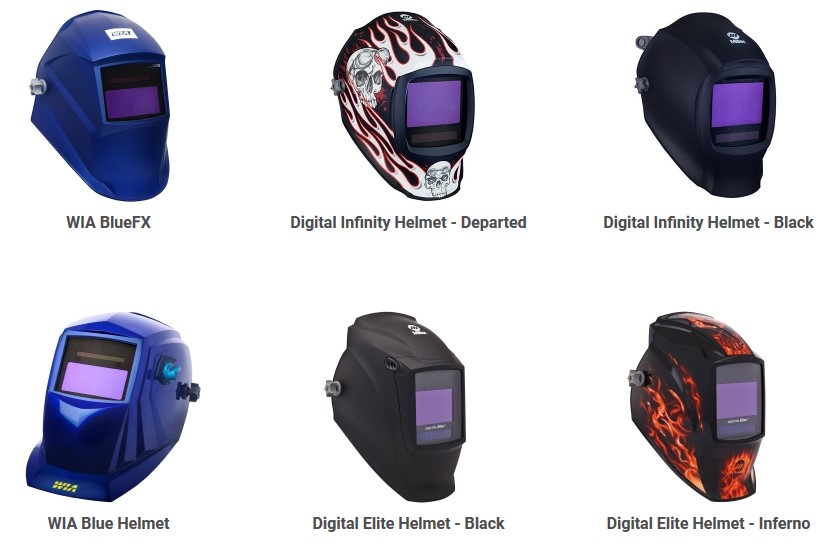 Welding is a tough work because it is highly related with high heat and electricity. Welders are exposed with various potential hazards and for that proper safety measures must be applied. The potential hazards the welder being exposed in welding process are including the risks of electrocutions, exposure to fire and fumes, and various physical hazards.
Welding is among the field requiring strict safety standards due to the risky nature of this field. Professional welders must wear proper personal protective equipment designed to provide protection against potential hazards while also allow them to work optimally. Every professional welder knows very well that the best protection only comes from the best quality protective equipment and here in Australia, there's no better protection to trust than WIA protective equipment.
WIA is the Australia's leading brand in welding products. This brand has been supplying professional welders throughout the country with the most advanced welding machine and equipment and welding supplies for more than five decades. WIA MIG Welders series are the top and most reliable choice of professional welders. Its nationwide service network will make sure the welders will get the best support and supplies right when they need it.
WIA also supplies the highest quality welding personal protective equipment. Its safety products are top notch, designed and built for optimum protection, ergonomic, and comfort. All products are compliant with the highest Australia's industrial and safety standards. The basic protective equipment are including welding jacket, glove, and boot, all are made from top grade flame resistant materials.
WIA Welding Helmets are also highly preferred among professional welders. No wonder as WIA offers superior quality and advanced technology to its series of welding helmet. Advanced digital lens technology offers auto darkening features on every WIA welding helmet. It offers protection to the eyes against ultrabright lights, electrical arcs, sparkling fire, and heat. The helmet design and materials also offer best protection to the head and face area while allowing optimum visibility to the welding spot. WIA helmets also come with grind mode equipment. This feature makes it easier to grind between welding as the welder will no longer need to swap between helmet and safety glass. WIA is committed that all welding helmet series are compliant with Australian standards and covered with 3 years full warranty.
Another potential hazard of welding is exposure to fumes and gases. Unfortunately, this potential hazard is often neglected. WIA respiratory protection products ensures the welders have optimum protection for their safety. WIA powered air purifying respirator system ensures the welder will only breathe clean air and safe from fumes and hazardous gases. The system is designed to be perfectly fit with WIA welding helmet series and even better, it is designed and build with the welder's comfort in mind. The WIA welding helmet and respiratory protection combo allows the welders to work for longer period or in confined space while optimally protected.
Learn more about WIA premium welding solutions by visiting its website. Find out the reason why WIA products are the best choice for the best welders.