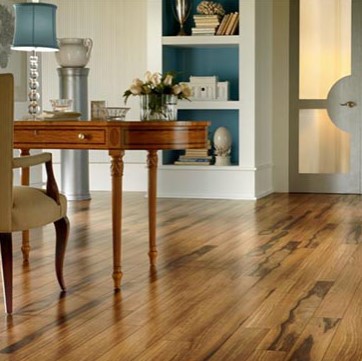 Have you ever asked yourself why laminate is among the top selling floors today? Well, it is mostly because of its many benefits. As you learn some more about laminates, you will realize just how much advantages it has, they are a myriad! Here are some of the reasons why laminate is the top selling floors today.
The tag of the laminate floor
Most people get interested in laminate floors because of its affordability. Laminate is made in a way that one can get at an affordable price and its materials are durable and strong. With laminate floors you get a floor with a realistic tile or wooden look without having to break the bank.
Easy installation
Homeowners go the laminate floor way because they save enough money that they would have otherwise used in installation. The tongue and groove lock systems make it easy to install the laminate flooring so anyone can do it. Be sure to save the cost to install laminate flooring and use that money elsewhere.
The beauty
If you like to see your house look clean, neat and unique then laminate floors have got you covered. This flooring comes in a variety of beautiful styles. They are made by a high-definition printer that creates designs that look so real; from tile décor to hardwood designs. Laminate comes in a variety of styles, color and I a variety of textures.
Environment friendly
Wood can be recycled and laminate is made of wood so it can be recycled and reused. If you wish to change the design your floor, all you need to do is to uninstall and reinstall the laminate flooring in a new room. The click-lock planks make it easy to uninstall ad reinstall the flooring. The manufactures of these laminate flooring also use recycled wood materials, a move that helps in conserving the environment.