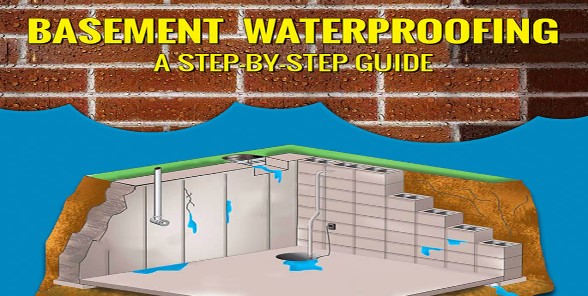 A leaking basement can really frustrate you if you normally use your basement for important purposes like storage. Whether or not to install a basement waterproofing system is a tough decision for many homeowners especially if the house does not leak often. The question of when to install a basement waterproofing system has been answered perfectly for you by this article.
When building your house
Most basements is made of concrete structures which break over time. This makes your home to leak eventually. Installing a waterproof system in your basement when building your home will avert any possibility of your house ever leaking. You can choose to have an exterior drainage system to control leaking or chose to install an interior drain system. It is preferred that you install an interior system because it is easier and most convenient to maintain. Click here to get the best basement waterproofing contractor in New Jersey.
Before finishing your basement
It is crucial that you install a basement waterproofing system before you start finishing the basement. This is because any leakage after you have finished your basement will quickly damage your property including the beautiful walls of your basement. The drain system will save you a lot of costs that you will incur to deal with such problems in the future.
When you want to sell the house
Having a wet basement can easily make you lose clients that were interested in your home. You should make sure that you install a basement waterproofing system before you sell that house. Additionally, having a basement waterproof system in your house will raise the value of your home hence more profits.
Before the beginning of a rainy season
You can ignore your basement during a dry season but not when it is about to start raining for long. You should make sure that you have a system installed in your house to control any possible leakages.