How to take care of office furniture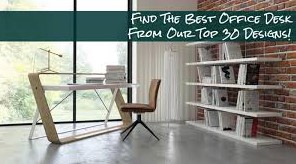 You probably know that keeping your office organized and clean will enable you to complete important duties efficiently. It is advisable that you keep your office clean so that you can maintain its functional purpose and aesthetic appeal. There various stores and online platforms that are Supplying Office Furniture Across Australia and this makes finding the right one quite daunting. Here are some of the measures that you can use to care for the furniture and equipment in your office:
Cleaning wood
Wood is among the most common materials found in both modern and traditional offices. You should clean your wooden office furniture using a means that suits the type of treatment that has been done on the wood. Do not use wax to clean wooden surfaces that have been oiled. You can use an abrasive such salt to remove the spots that appear on the surface. You can also vacuum the wooden surface and then clean it with a damp sponge. You should note that polished wood is less sensitive and therefore it can be cleaned using a soft cloth that has been dampened in tea.
Cleaning Upholstery
Ensure that you clean upholstered office furniture such as chairs, desks or leather armchairs when considering their type. You can use shampoo to clean the furniture if it has not been marked "dry-clean only". You should take care of the leather furniture by cleaning it with a mix of dishwashing liquid and water or using a detergent-free soap. Do not use oil based products to clean vinyl material-instead clean the surface using a clean cloth that has been dipped in baking soda then wash it softly with a dishwashing liquid.
.
Cleaning Gadgets
You should clean the outside surface of your desktop PC using a damp cloth. The inner components should be cleaned using a can of compressed of air. The same method should be applied when cleaning other electronic devices such as printers.