Turning your home into a bed and breakfast can be a great way to make some extra money while meeting new people. It is also a great business idea if you have a welcoming nature and are naturally a good host. But while bed and breakfasts are a great business model, there are still a few things you have to consider before opening one. Here are a few tips on how to open a bed and breakfast the right way.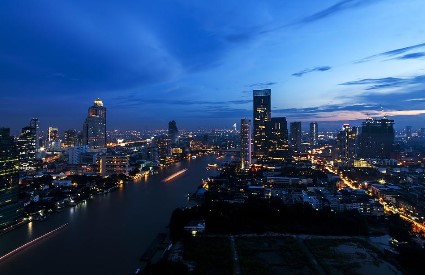 Understand Kitchen Hygiene Rules
Hygiene is absolutely essential in the hospitality business, but there's one area where it's particularly important, and that is the kitchen. This is especially important if you're going to be running a bed and breakfast; the last thing you want is for your guests to catch a bad case of e-coli and letting the whole world know. So, make sure that you understand the proper safety measures first. There are plenty of courses that will teach you basic hygiene rules for commercial kitchens, so make sure you follow one if you want to keep your bed and breakfast reputation, and your customers' health, intact.
Fire Safety
You also have to make sure that you have the proper fire safety measures in place, not only so that you make sure that your guests are safe at all times, but in order to be compliant as well. This could mean adding reinforced doors to prevent the spread of fires and making a few adjustments like adding doors that can be opened from the inside without the use of keys.
Consider Overhauling the Whole Decor
You can either decide to go for a rustic feel or give your clients a more upscale experience. The difference here will mainly be in the decor. And if you want to go for decor that is as luxurious as possible, it would be a good idea to work with a qualified hospitality interior design specialist. They'll be able to give you the recommendations to improve your interior design and could have your home looking like a true 5-star hotel. Make sure that you work with someone with a solid track record for great results and someone who shares the same creative vision as yours.
When it comes to bedroom design, you have to make sure that it's as functional as possible. That means lots of storage space and drawers for your guests to store their things. They need to feel at home as much as possible. You can try to go wild with the design, but something conservative for the bedrooms often works, so stick to neutral colours for the sheets, duvet covers and pillowcases.
You also have to make sure that your guests have somewhere to eat. While some won't have an issue with eating in the kitchen, it would be wiser if you had an actual dining room with a large communal table in case you're in a pinch, or individual tables if you have the space for it.
While starting a B&B business can be exhilarating, it's important that you do your homework and know what to expect. Follow these few tips and you'll be closer to building the bed and breakfast you've always dreamed of.