One of the greatest things about home remodelling, renovation and improvement is that you can create a home that matches your own personal tastes and that makes you happy; after all, you've worked hard for it, so why settle for second best? You don't have to take inspiration from the homes and décor you see around you, however, as some of the best ideas can come from countries far distant to your own. East Asia encompasses many different styles of house structure and furnishing, but it also incorporates some of the world's most exciting and stylish home ideas. Here are three ways that you can spice up your own home with some oriental styling, wherever you live.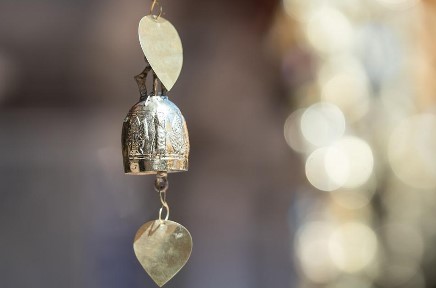 1. Modern Furniture with a Thai Twist
Thailand is rightly known across the world for its vibrancy and creative flair, and this is perfectly demonstrated by furniture Thailand. Thai furniture has a modern style that will fit in with contemporary homes across the globe, yet it has a distinct look of its very own that can make it a talking point for house guests and visitors. You can also source Thailand furniture that is based upon the most stylish European designs, and that demonstrates exquisite workmanship whilst still being affordable.
2. Adding Zen to Your Home
Zen is an east Asian concept we've all heard of, but we may not know exactly what it means. It can be a complex subject and yet incredibly simple too, and that in itself is Zen. Zen home design and décor has the aim of creating perfect balance and harmony in rooms, and adherents claim that it also creates positive energy that can transform every aspect of your life. There's no doubt that Zen inspired rooms can look striking and inspiring, so to add Zen to your home create open spaces that are high on symmetry; calm, neutral colours should also be used, and natural material, such as bamboo, should be used as much as possible. It's an Asian twist to the minimalist approach which remains so popular in Europe and America.
3. Screens and Circles
Japan is a country that has western and oriental elements side by side in complete harmony, and nowhere is this more apparent than the Japanese home. They are typically full of the very latest appliances and technological innovations, and yet they also include traditional elements that have endured through the centuries. These include futons, tatami mats on the floor, and most obvious of all, screens and circles. The circle is a very important symbol in Japan and across east Asia as a whole, as it represents complete harmony and fulfilment, and you can achieve the same effect by adding circular mirrors and windows. Screen doors can also be found within the house, and they can make a perfect, and incredibly stylish, way to divide larger rooms.
The décor of countries such as Thailand and Japan can transform the appearance of homes in all countries, creating a look that's fresh and exciting as well as practical. If you're thinking about home improvements, don't overlook furniture from Thailand, or Japanese style screens and matting. When combined with a Zen makeover, it may also have a positive effect on the way you feel, as well as on the way your home looks.