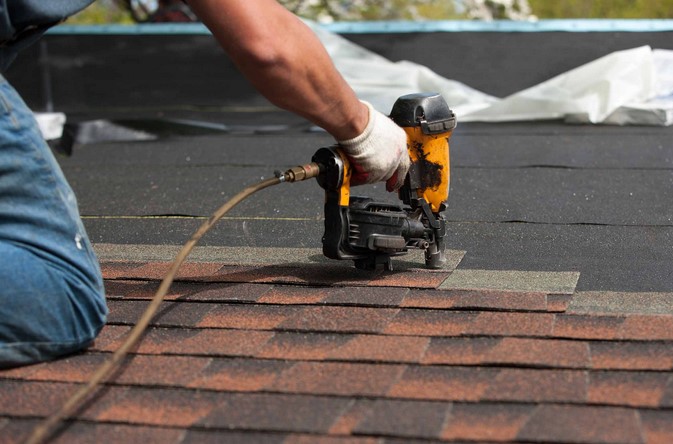 Thinking about roof replacement project for your house? This is the right time to start preparing it. Fall is coming soon and the winter is coming next. You need to make sure that the roof is already on optimum condition to withstand the harsh weather and keep your family safe inside the house. Even minor problem such as small leaks or small damages on the roof can't be ignored. It can be bigger in no time and turn into a complete disaster.
Roof replacement before the winter will ensure that your house is safe enough for your family but of course, this is a project that must be planned and prepared carefully. Roof replacement is a very big project and it would cost you're a fortune. Be sure that the project can really deliver optimum result to make it worth the cost. Good planning is also very important to make sure the project comes with feasible budget. Like it or not, roof replacement cost can be really haunting.
How much will roof replacement cost? There are various factors to determine it. The biggest factor must be the size of the roof area to replace. Bigger area means more materials and more work hour required and it would be linear with the cost. Another factor is the type of the roof. Different roofing materials ranging from wood shingle to terracotta roof or ceramic tile, each one has different prices and it will contribute to the total cost for the project. Generally, the roof replacement cost is determined per square foot of roof. Last but not least, the roofing contractor can also determine the roof replacement cost although the cost offered by a contractor may only slightly different from other contractors. Some contractors have mutual and strong networking with roofing material manufacturers allowing them to offer better value to its clients. Generally, the standard cost for roof replacement ranges from $6.37 to $8.77 per square foot.
Choosing the right roofing contractor is very important. Not only to ensure the most competitive cost but more importantly to ensure the quality of project and the durability of the newly replaced roof. It is very crucial to hire only roof contractors with state license and certified by professional associations of roofers. This is important to make sure that the contractor is a legal entity and compliant with all required standards. Hiring a licensed and certified contractor will protect your rights as consumer.
Comparing one contractor to another is also a crucial step in roof replacement planning. Get information and if possible, recommendation and reference, about roofing contractors with good credential in roof replacement project. Narrow down the candidates and try to get quotes from those contractors. You can easily request for free quote online from the website of those contractors. The quote will give you information about the cost you will be charged. Besides the quotes, find information and make sure that the roof replacement project is bonded and insured. That's how you can find the right contractor to do roof replacement for your house.