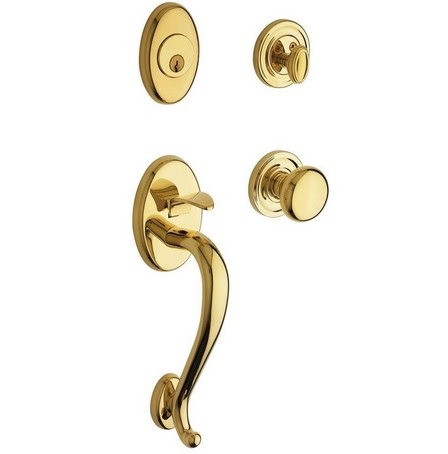 When discussing about topics on doors, locks, entry door handles, and home renovation, very often you'll come across questions like this: "I've been thinking if we should be using a Baldwin knob for my patio door", or "In door hardware, which brands are better, Baldwin or schlage".
Shouldn't be any doubt – From many home owners' experience, they would normally tell you Baldwin door hardware is by far superior to anything else in many ways.
On appearance, usually Baldwin locks or knobs look "heads and shoulders" above anything else.
You may have installed any Baldwin door hardware (such as a door knob) on your home's door about 7 years ago. Now it still looks like new to you. With another randomly chosen brand of door hardware, the knob now doesn't look good anymore – The brass would have worn off in about 1-3 years. That's the difference between Baldwin and any other random brands.
One reason is that Baldwin's material is in solid brass, but others aren't. This makes it lasts for longer years, or sometimes much longer.
Baldwin hardware is normally more complicated when you have to install it. It may take longer for you to install a Baldwin knob on your door comparing to other brands.
You should expect Baldwin is more costly, but your locks may be covered by a lifetime warranty.
To simply conclude, the Baldwin hardware costs much more than any other typical consumer door hardware of the same type, but it is worth every penny. It's because the high quality is assured, and you know the appearance is superior.
As with many other items, a reliable brand name does offer trust. The high-end brand may also produce cheaper versions for the big box stores such as Home Depot and Lowes in which we're very familiar with. Buying the big box items may save you some money in short term, but may well be a waste of money and time in the long run.