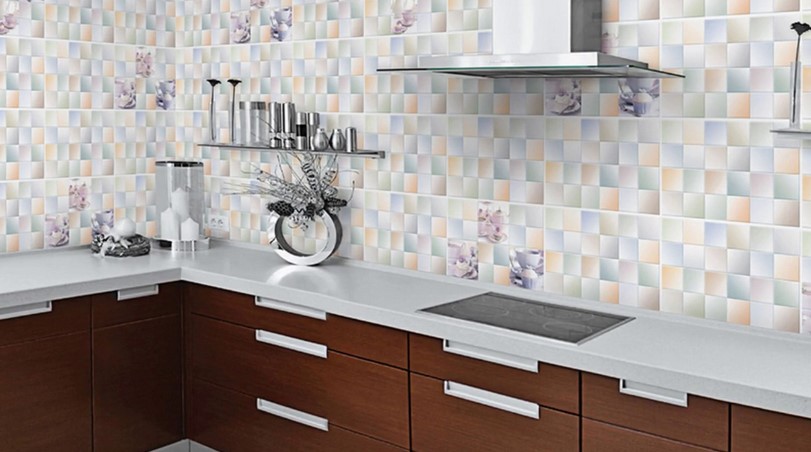 In the often-convoluted world of home design everyone is looking to deliver the most stylish and sophisticated designs that will turn heads and win over hearts.
However, frequently when you look at interior design magazines, there are many similar features in each design which can take away from their unique feeling. Lush curtains, intricately designed cushions, and wood floors polished to perfection.
Go and flick through the latest issue of any interior magazine at your local newsagents – notice how all of these designs incorporate the same elements?
So, what should you do the stand out, to make your design truly your own?
One solution would be to look into incorporating tiles into your room design. This may sound unorthodox, however, tiles offer many upsides that will ensure your room design stands out from the crowd.
First of all, tiles are a surprisingly flexible and adaptable feature to add to your room. It may not seem like it at first but they are capable of being placed on both the wall and the floor.
This provides near limitless design possibilities as you can combine tiles with other design elements; for instance, floral wallpaper and floor tiles, or perhaps going for a complete tiled room, seamlessly transitioning from floor to wall.
The second advantage that comes with incorporating tiles is how great they are at setting the tone in a room. The common outlook when it comes to tiles is that they are usually restricted to bathroom or kitchen wall tiles.
Yet one of the most well-kept secrets is that tiles are fantastic features for the living room and bedrooms on walls and floors alike, be it as defining features or as complimentary touches. From a row of tiles to a full wall feature – the colour and layout that you choose can help set the tone of a room. From vibrant to sombre, lively to relaxing, the wide variety of designs available are an excellent means of setting the tone.
Third is the freedom choosing tiles offer for experimentation. Much like how wallpaper features many different designs, tiles are available in dozens of configurations and designs. These include gloss, ceramic, porcelain, matt and even elaborate mosaic among many other designs. This wide range of styles and designs can lead you to rethink exactly what kind of design you wish to go with, potentially going in a different direction entirely from your original design vison.
Another way of experimentation is through recycling, as scrap or broken tiles can be re-used and repurposed into a collage or mosaic piece that can be put on display.
The final benefit to incorporating tiles into your home design is their user friendliness. Although this does not relate to the design process as much; is still an important element to the use of tiles in your home design.
Floor tiles are incredibly easy to clean, with a quick mop and wipe over re-establishing a shimmering gleam and showroom fresh look. Along with this, porcelain tiles especially are incredible durable and scratch resistant offering future proof style for your chosen room. For this reason, we at Tile Monkey would recommend them most of all.