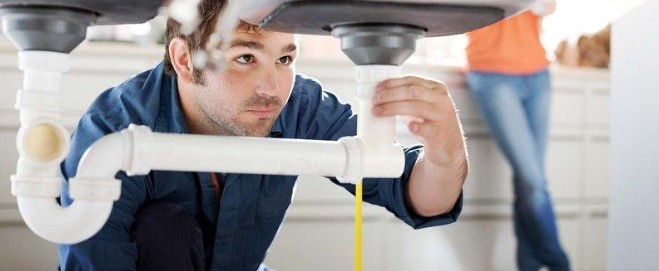 Everybody has had the misfortune of needing the services of a professional plumber at one point or another. And when that happens, it's usually an emergency that often catches us unprepared. What's worse, the nature of the problem often leads to considerable damage to the property where it occurs.
And while there are the skilled lucky few who have some basic know-how as to how to fix a basic pipe problem, more often than not it's a crisis that needs the help of a professional plumbing service.
If it turns out that you do require professional assistance, how do you go about finding a local plumber? How do you make sure you hire the right person for the job and calculate an approximate cost you will have to pay? And the most important question – if it turns out to be a crisis, how do you seek immediate help in the right place?
Use Referrals
Referrals from family and friends are really valuable, because people would only recommend those services they are happy with. This is also the fastest way to find valuable information when you are pressed for time.
Ask your neighbours who they call when they need plumbing work done. And, if a name or a company consistently comes up, then you will know you have found yourself a real professional. Trust isn't easy to earn. When you do, it means you worked really hard for that.
Another way to find a plumber is by checking local directories for plumbing Houston, for example. You will get a list of contractors and read the existing customer reviews about them. You can draw comparisons and make a decision based on the kinds of services every company or person offers, and the number of positive reviews available.
Don't Wait Until It's An Emergency
You definitely don't want to be forced to call the first plumbing service you find, just because you have found yourself in the middle of a crisis. This might turn out to be a very big mistake. In order to avoid getting into such a situation, do some research in advance.
Write a list of all companies in your area and check their reputation, one by one. See if they do the kind of work you need done on your property, as well as how far back their expertise goes. Also, be extra careful with sole traders, as they might be more difficult to track down in case of performing a faulty job, resulting in more issues.
Read Customer Reviews Online
Even though word of mouth is often a reliable way to obtain information, nothing beats a website with hundreds or even thousands of reviews, which will tell you everything you need to know about a contractor's work ethic and ability to resolve home owner complaints.
Some sites, such as Angie's list, don't post anonymous reviews, so you can rely on the trustworthiness of the information you will get there. Find more tips at https://www.wikihow.com/Find-a-Good-Plumber
Ask Your Insurer
Even if your insurance company is not paying for the repairs, it might be a good idea to ask them for recommendations. They perform thorough checks on the contractors they are working with, and you can expect to see only reutable local professionals on their list.
There is also one more advantage in going to your insurer for referrals. Hiring a plumber your insurance company is working with might actually get you a discount based on the contractual relationship between the insurer and plumbing service in question.
Look For A Licensed Plumbing Service
Licensing requirements for your particular state are not difficult to find, and can be obtained from several different places. It might involve anything from a simple registration to a complex process of qualification. Make sure your plumbing service has a current license that adheres to regulations.
If you live in a state which requires a license from plumbing contractors, this means that any local professional who has the right to operate has been fingerprinted, undergone background checks and tested for general plumbing compentence. So basically, if somebody is licensed, this presupposes they are expected and supposed to perform a decent plumbing job. Filtering candidates further depends on your individual repair needs and circumstances, as well as any other factors that will influence the final choice of a plumbing service.