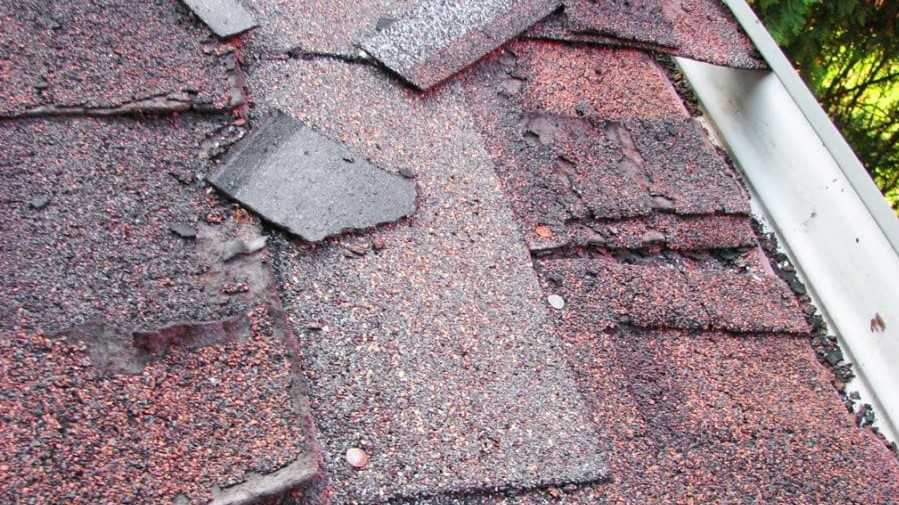 Although your roof cannot physically tap you on the shoulder and request a visit from the doctor, there are several critical indicators that your roof is under the weather. Turning a blind eye to these symptoms will culminate in a much larger, costlier issue that could jeopardize the entire infrastructure of your roof. Spotting warning signs and promptly addressing them is the most appropriate way to preserve the welfare and life expectancy of your roof. Here are some signals that your roof requires immediate repair and attention from a roofing contractor.
Evidence of a Leak
While moisture can permeate your living space due to a number of different factors, entering your home through the roof is perhaps the most vital place to check first. Watermarks or stains that appear on your ceiling or walls can signify extensive damage – like rotting or mold – despite how small the blemish may be. It's recommended to perform periodic assessments, especially after inclement weather, as well as scheduling annual inspections for a contractor to examine your living quarters.
Missing or Warped Shingles
Signs of aging or weathering of shingles include warping, curling around the edges, and shingles that are brittle to the touch. If left untreated, water can infiltrate these damaged areas, cause leaking, and wreak large-scale havoc on your living space. In addition, shingles in a fragile state can be easily ravaged by harsh weather conditions. If there are only a few missing shingles, they can be replaced with spare shingles that were not used during the initial installation. Because natural weathering can alter the appearance of your shingles over time, replacement shingles may no longer emulate the same look or feel of your current shingles. In the event that numerous shingles have abandoned their home atop your roof, it may be an indication that your roof is approaching its end and requires a complete replacement.
A Sinking or Drooping Roof
If your roof is exhibiting signs of sagging, you may be facing a severe structural complication and you should contact your roofing contractor immediately to protect your home and loved ones from harm. One explanation for the drooping is the ceiling joists or rafters beneath your roof are no longer reinforcing the foundation due to a loss in strength. This can be due to a number of reasons, including rotting and wood-destroying insects.
Moldy or Stained Walls
Stains present on the interior walls or ceiling of your home may be an indication of faulty or deficient underlayment of the shingles, which can act as a conduit for water to flow into your household. This can also lead to the presence of mold inside your home, exposing your family and loved ones to hazardous health conditions. Another culprit of moldy or stained walls is an insufficient or absent ventilation system, which is necessary for preventing moisture build up and humid conditions where mildew and mold flourish.
A Gray-Haired, Elderly Roof
Aesthetically, your roof may appear to be in good condition, but as it approaches the end of its lifespan, there may be issues that aren't visibly discernable, yet require immediate attention. As mentioned earlier, by getting into the habit of scheduling yearly inspections with your roofing contractor, you can avoid extensive damage from any problems that may be festering beneath the surface.