Interior design trends change every year in a never-ending race to keep up with changing tastes and technology advances. For instance, in 2016, pendant lighting and classic country furniture were all the rage. This year it definitely will be something else. The same is true for next year and the year after that.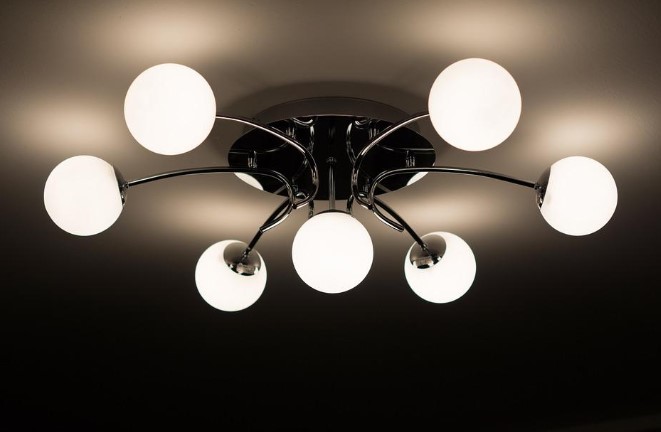 Keeping up with these changes can be a daunting task. You need to have a keen eye and an ear on the ground. If this is not you, do not worry. Here is a list of the interior design trends to look out for this year, courtesy of design specialists Baytree Interiors.
Colour Trends
Pantone Inc, a leading authority on colour, has declared Greenery to be the main colour for 2017. As a lively shade of green, Greenery is fresh, bold and brings a hint of nature indoors. However, its brightness makes it unsuitable for painting entire rooms. Pantone recommends you use this shade on feature walls or to add colour to furnishings.
But according to Dulux, another authority on colour, Denim Drift will be the colour of 2017. This shade of blue has a calming effect, makes a room seem bigger, and is great for experimentation.
That said, Greenery and Denim Drift are not the only colours trends to look out for this year. Others include textured wallpaper, textured furnishings, geometric patterns and tropical prints. Finally, kitchens and bathrooms will be decked in both marble and brass.
Furniture Trends
2017 is officially the year of unobtrusive furniture. This is furniture that is simple in both design and fabric, which allows it to stand out and become the centrepiece in a room. But despite being the focal point, its simplicity prevents it from taking over the room hence the name unobtrusive.
Since we use interior spaces for different activities, we want furniture that can adapt to different activities. For this reason, multi-functional furniture is the next big thing in 2017. So, expect to see more of tables that you can extend when the need arises or stackable seats.
Upholstered headboards will also make a comeback, for they add a touch of colour and texture to an otherwise boring bedroom. The last furniture trend will be the integration of technology into home interiors. Baytree predicts that technological devices will play a greater role in a room by making a statement. An example is the designer TV being produced today. It is not only functional but also hard to miss in a room. In fact, it is often the centrepiece.
Lighting Trends
Three lighting trends will define the year 2017. The first is the return of the chandelier. Although this lighting fixture has been around for generations, it is yet to lose its charm. As a matter of fact, it is more popular today than it has ever been. However, the current trend in chandelier design is to steer clear of the classic candlestick look. Today's chandeliers have a modern design that uses modern materials such as alloys.
The second trend is the use of geometrical designs in lighting. A particular favourite has been the cage light which comes in many sizes and shapes. The third and last lighting trend is the adoption of smart LED light bulbs. These lights have two key advantages. On one hand, LED lights are energy efficient. On the other hand, you can control their colour and when they turn on or off using a smartphone.
Technology Trends
We use technology in almost every area of our lives. So, why should our homes be any different? In 2017, homes will incorporate technology in the form of smart appliances. Bluetooth and Internet-enabled appliances, which can brew coffee or toast bread remotely, are already on the market. All you need to activate them from anywhere is a mobile app. And more such devices are on the way.
In addition, virtual assistants such as Amazon Echo and Google Home will become important in homes. Using only your voice, you can instruct such assistants to play music, schedule a task or even check traffic or the weather for you.
Although interior design is a rapidly evolving field, you can expect to see these trends everywhere this year.